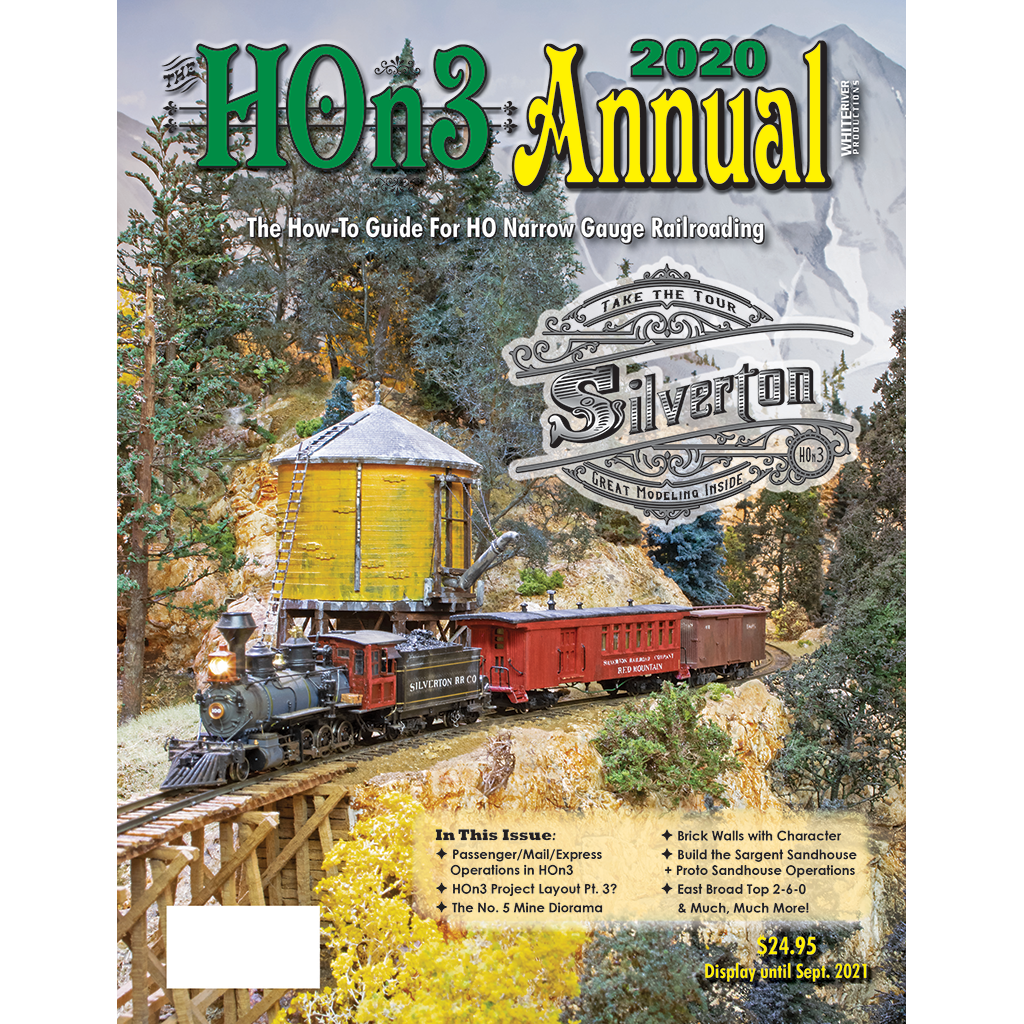 HOn3 Annual 2020
HOn3 is all about building narrow gauge trains and layouts, and the 2020 HOn3 Annual is the only publication exclusively dedicated to HOn3 narrow gauge model railroading! Our 12th annual edition is packed full of exciting layout tours, in-depth construction projects, and plenty of detailed prototype information, sure to keep your workbench full all year. From California to Maine, and all points between, get on board for narrow gauge fun, including:
Passenger/Mail/Express Operations in HOn3
HOn3 Project Layout Pt. 3?
The No. 5 Mine Diorama
Brick Walls with Character
Build the Sargent Sandhouse + Proto Sandhouse Operations
East Broad Top 2-6-0 & Much, Much More!
---