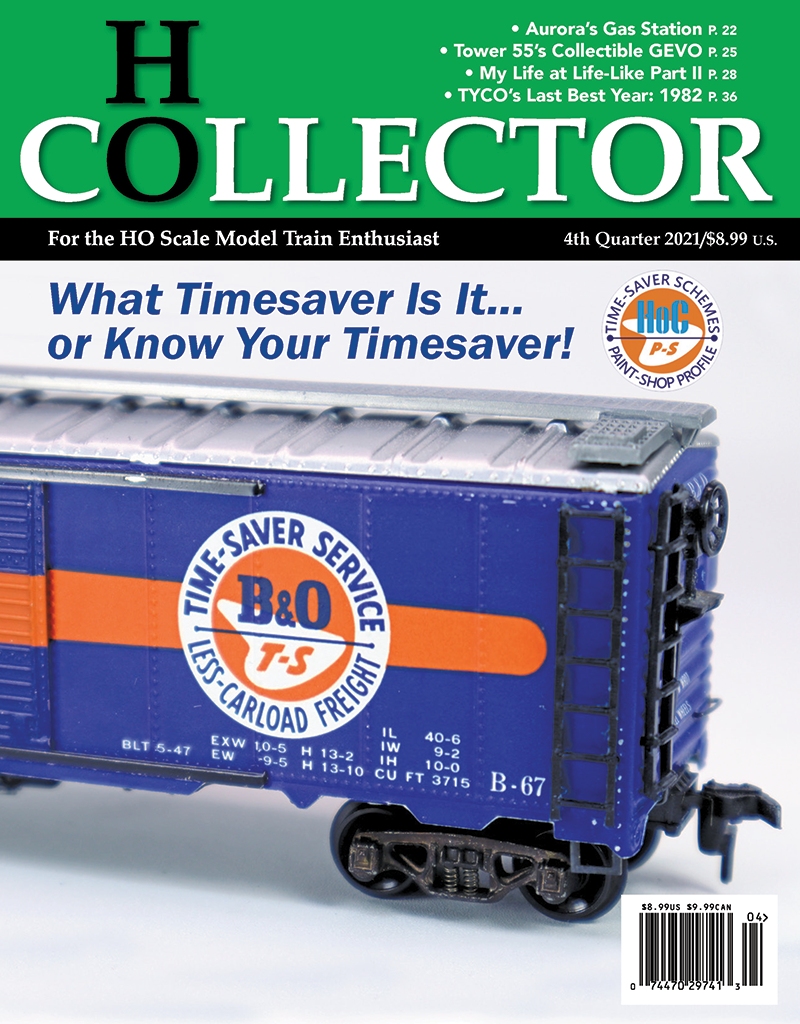 HO Collector Fourth Quarter 2021
Features:
What Timesaver Is It... or Know Your Timesaver • The first of a two-part survey of Baltimore & Ohio Timesaver boxcars.
Aurora's Gas Station • A look at one of the more sought-after structure kits of all time.
Tower 55's Collectible GEVO • Can a model of a contemporary diesel locomotive be collectible?
My Life at Life-Like Part II: Facilities and Marketing • by Tim Garner — Tim Garner continues his tales of working for Life-Like.
TYCO's Last Best Year: 1982 • It was a year full of rare releases and a turning point for the company's train line.
Departments:
Advertiser Index
Brass From The Past
Editor's Note
Future Collectibles
Letters
Timetable
---