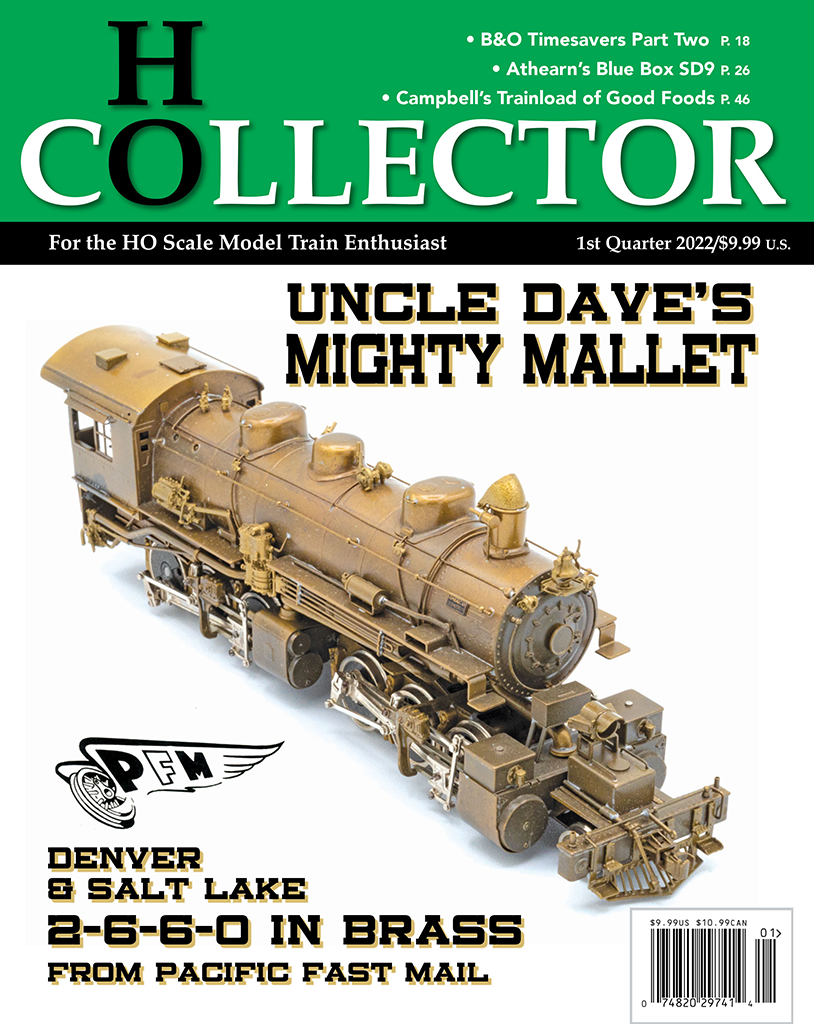 HO Collector First Quarter 2022
Features:
Uncle Dave's Mighty Mallet • by Tony Cook — Pacific Fast Mail's brass 2-6-6-0 steam locomotive replica.
What Timesaver Is It... or Know Your Timesavers • by Tony Lucio — The second part of the survey of Baltimore & Ohio Timesaver boxcars.
Athearn's Blue Box SD9 • by Tony Cook — A mid-1970s addition to the company's line of diesel locomotive models.
My Life at Life-Like Part III: Trade Shows and Catalogs • by Tim Garner — Tim Garner continues his tales of working for Life-Like.
Campbell's Trainload of Good Foods • by Tony Cook — One of the most well-known promotional train sets of all time.
TYCO's Billboard Boxcars • by Tony Cook — A collection of colorful 50-foot boxcar models.
Departments:
Advertiser Index
Catalog Connoisseur
Editor's Note
Future Collectibles
Identification Station
Letters
Trains That Didn't Arrive
---