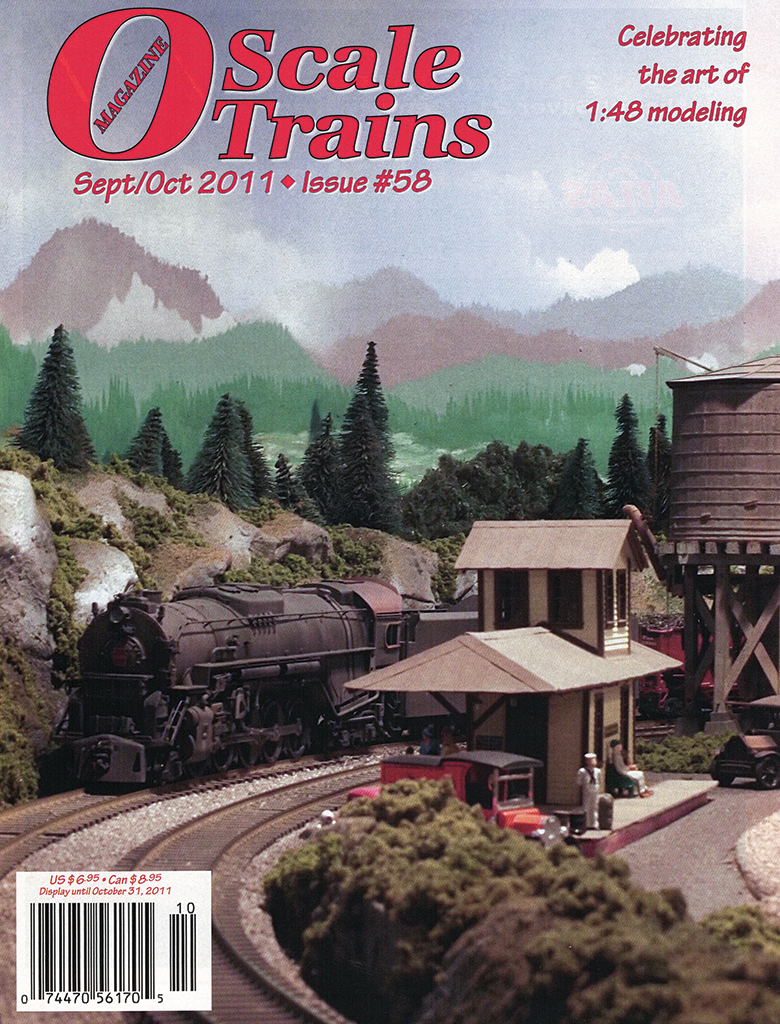 O Scale Trains Magazine September/October 2011
Features
Lee Hart's PRR Birdsboro Division • by Lee Hart — An O Scale layout 30 years in the making.
Painting • by Harold Russell — A refresher course on the elements of airbrush painting.
Dreed's Furniture Emporium • by William W. Davis — Bash/scratchbuild an old time building with stamped metal siding.
A Squiggly End Composite Condola • by Ray Grosser — A very unique car made easily with the right parts.
Superdetail a MTH U25B • by David Friedlander — Turn a nice model into to a great model.
Notes on the Stevenson/Lobaugh SP 0-6-0 • by Bob Turner — Get the mechanism right and the rest is a piece of cake.
A Car Inspector's House • by Harold W. Russell — Well, he's got to hang out somewhere, right?
Starting Over, Part 9: Control Scheme • by Joe Giannovario — The last installment describes how the layout will be powered.
Columns
Observations • by Mike Cougill
The Art of Prototype Modeling • by Mike Cougill
The Modern Image • by Gene Clements
Traction Action • by Martin Brechbiel
Departments
Advertisers' Index
Buy-Sell-Trade Ads
Events Listing
News and Reviews
---