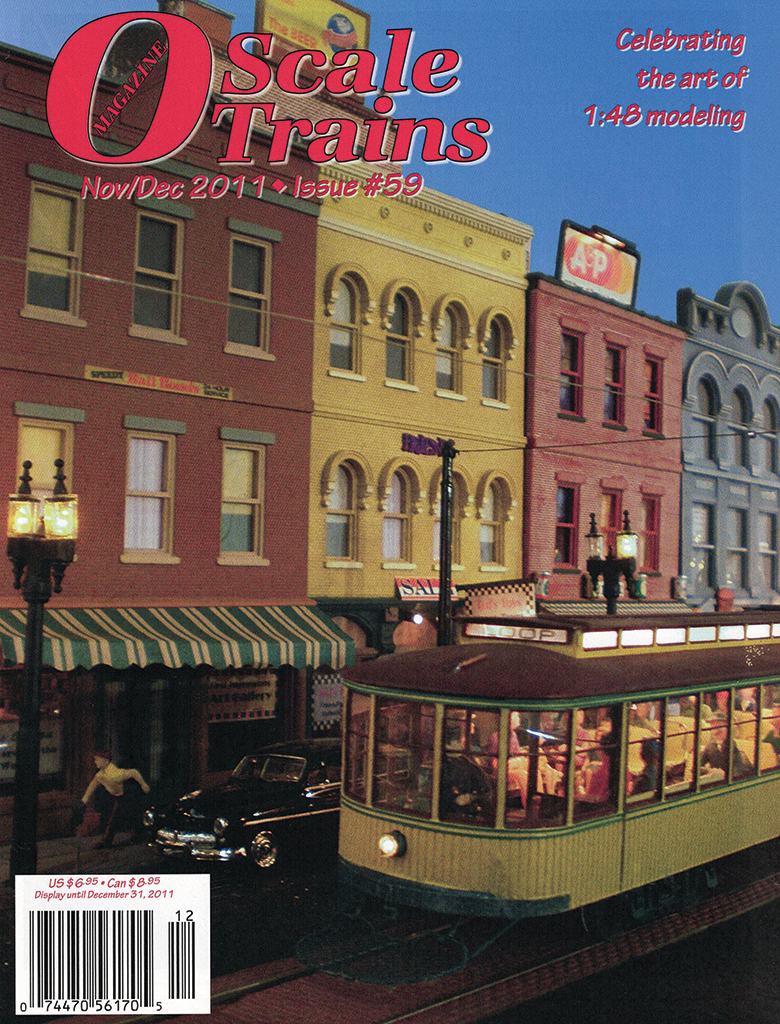 O Scale Trains Magazine November/December 2011
Features
Modeling from Memories • by Forrest E. Johnson — A traction layout based on childhood memories.
A Railroad Wharf Shed • by Harold Russell — If you operate your railroad near water, you need one of these.
Convert the MTH Aerotrain to 2-Rail • by John Sethian — Create a scale 2-rail version of this iconic Pennsy experiment.
The High Plains Route • by Jeff McDonald — What once was will be again.
1898 Soo Line Coal Derrick House • by Ray Grosser — A branchline coal facility suited to any O Scale layout.
Your 2012 0 Scale National • by Bob Lavezzi — Start planing now for the 2012 0 Scale national convention.
Columns
Observations • by Joe Giannovario
The Art of Prototype Modeling • by Mike Cougill
The Modern Image • by Gene Clements
Traction Action • by Martin Brechbiel
Departments
Advertisers' Index
Buy-Sell-Trade Ads
Events Listing
News and Reviews
Reader Feedback
---