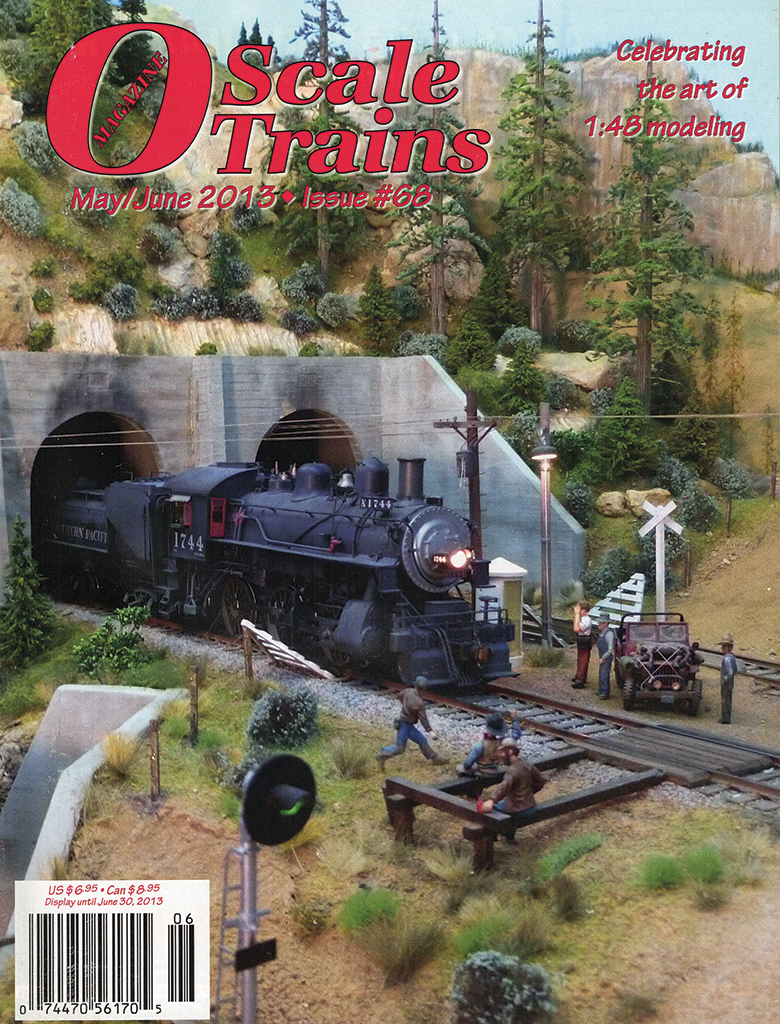 O Scale Trains Magazine May/June 2013
Features
Southern Pacific Palos Verdes Div. • by Jim Harper — A Proto48 layout with a Southern Pacific flavor.
Building Brechbiel's Better Brooms • by Martin Brechbiel — Need a small warehouse structure? This one fills that need.
Design and Print Your Own Models • by Terry Terrance — Here's a primer on 3D printing. Where you go from here is up to you.
Adventures in Scratchbuilding Ill • by John Gizzi — John tackles the Long John's steam chests.
2013 Chicago March Meet Contest Winners • photos by Jeb Kriigel
2013 O Scale National • by Rich Godfrey — Which portable layouts will be at the national this year?
Columns
Observations • by Brian Scace
The Art of Prototype Modeling • by Rob Adams
The Modern Image • by Gene Clements
Traction Action • by Martin Brechbiel
Departments
Advertisers' Index
Buy-Sell-Trade Ads
Events Listing
News and Reviews
Reader Feedback
---