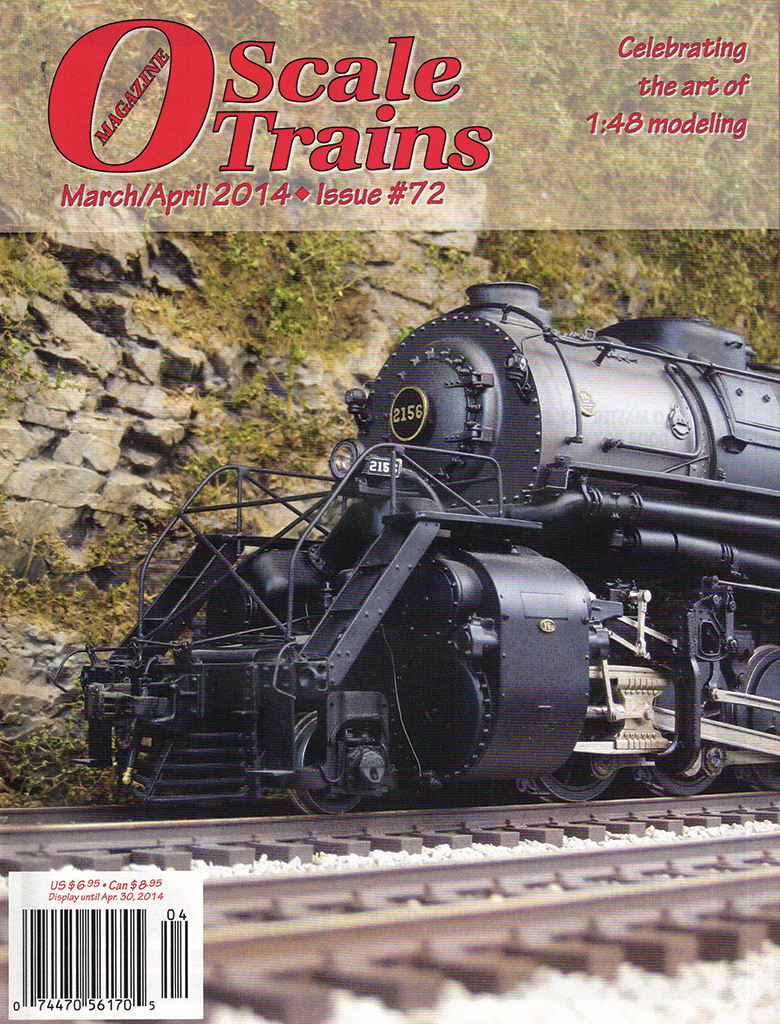 O Scale Trains Magazine March/April 2014
Features
The New Great Central Railway • by Michael Culham — An old friend returns with his new railway.
Vertical Scenery • by Chris Smith — An approach to realism where depth is an issue.
Scratch-bashing a USRA Double-sheathed Box Car • by Tom Houle — An "Inflated Dollar Car" in the tradition of Eric Stevens.
An SP Sugar Beet Extension for the MTH GS Gondola • by David Hollywood — Modeling a Southern Pacific icon.
Index to O Scale Trains Magazine Volume 12
Columns
Observations • by Brian Scace
The Art of Prototype Modeling • by Rob Adams
The Modern Image • by Gene Clements
Traction Action • by Martin Brechbiel
Departments
Advertisers' Index
Buy-Sell-Trade Ads
Events Listing
News and Reviews
Reader Feedback
Shop Tips
---