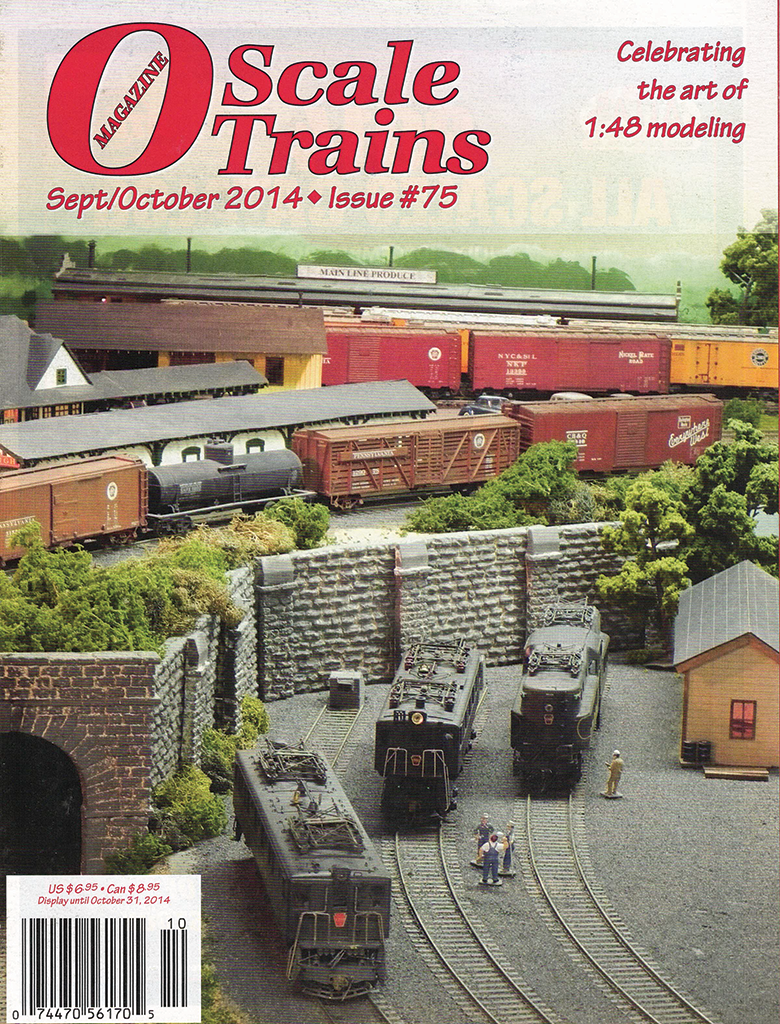 O Scale Trains Magazine September/October 2014
Features
Modeling the Pennsy around Philadelphia • by Robert Gray — The Philly "Main Line" flavor inspires the builder of this issue's feature layout.
Flemingsburg Junction • by Jon Dening — We return for a look at the benchwork design, track plan, and staging of this show-layout.
Resurrecting a Scratchbuilt Erie Triplex • by Robert Knieriem — The author refurbishes a personal favorite, with a little help from his friends.
A Two-Stall Enginehouse for the Great Central, Part 1 • by Michael Culham — Mike starts us off building this styrene structure.
A Scrap Yard Crane • by Neville Rossiter — From a diecast model to a unique model.
Really Obvious Tips • by Brian Scace — Lost your height gauge? Build a quick replacement.
Columns
Observations • by Brian Scace
O Scale Archeology • by Jim DeBruin
The Art of Prototype Modeling • by Rob Adams
Traction Action • by Martin Brechbiel
Departments
Advertisers' Index
Buy-Sell-Trade Ads
Club News
Events Listing
Product News and Reviews
Reader Feedback
---