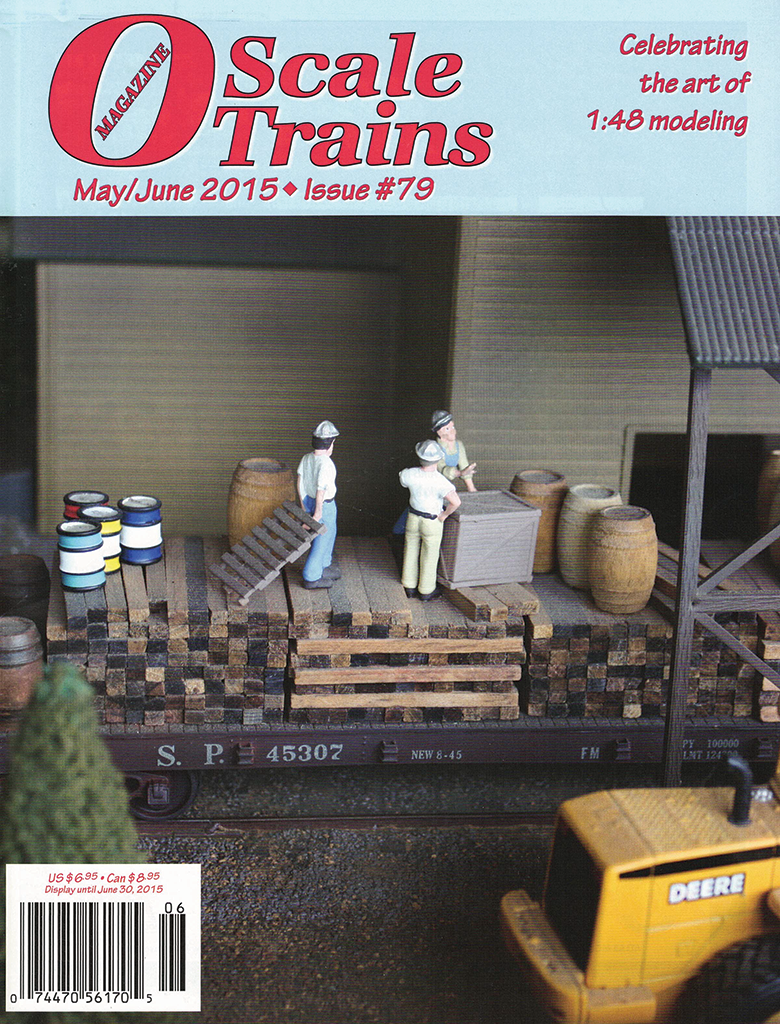 O Scale Trains Magazine May/June 2015
Features
Go West! • by Jim DeBruin — We look at O Scale, Western style.
Kitbashing a PRR 100-ton Crane • by Chris Crane — Chris builds a signature piece of work equipment.
In Depth: Installing Working Lights in a Police Car • by David Freidlander — A project using an Evans Designs lighting kit.
LCL Gondola for Traction Service • by Andy Brusgard — A new purpose for a hobby shop "find."
Building a Streamlined Passenger Car with Custom Sides • by Jean Raas — Jean builds a Lackawanna ACF sleeper.
Tractor Loads for Flatcars • by Neville Rossiter — From the military models aisle to the layout.
Columns
Observations • by Brian Scace
O Scale Archeology • by Jim DeBruin
Traction Action • by Martin Brechbiel
Departments
Advertisers' Index
Buy-Sell-Trade Ads
Club News
Events Listing
Modelers' Showcase
Product News and Reviews
Reader Feedback
---