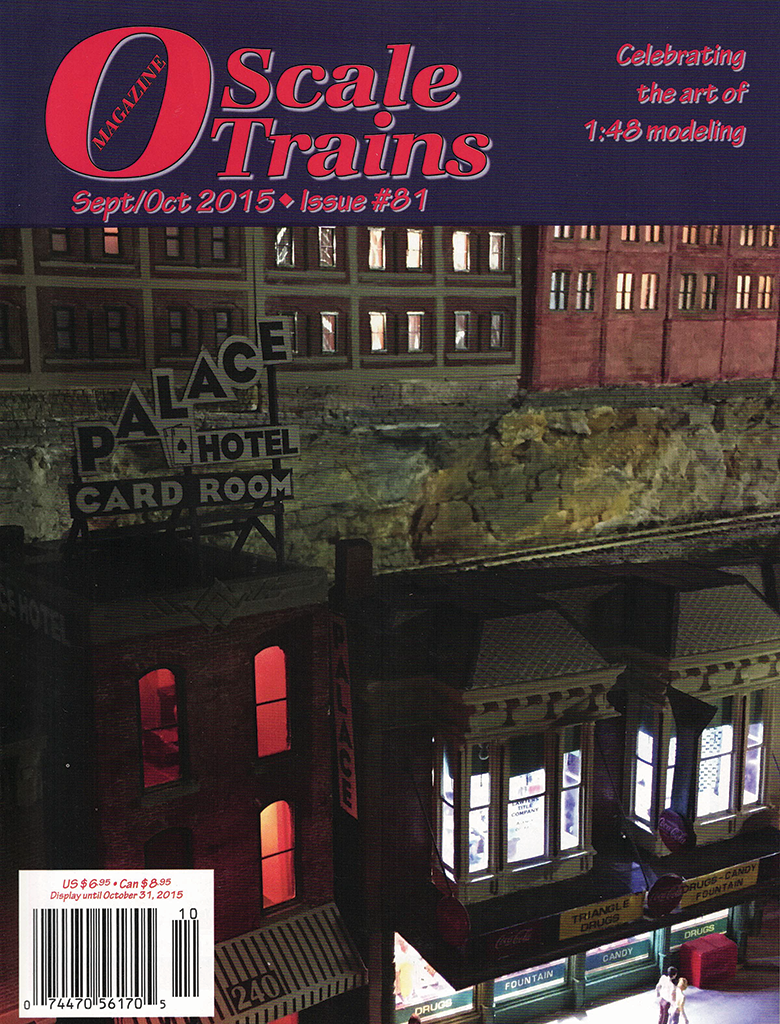 O Scale Trains Magazine September/October 2015
Features
An O Scale Layout on an HO Budget • by Carl Dimino — PRR and LIRR in scratchbuilt cityscapes.
Doyle's Icehouse • by Martin Brechbiel — Marty returns with another "character-structure".
A Rebel Takes His Own Route • by Jim DeBruin — A look at Fred Bradley's fantastic GM&O modeling.
Readers Reflect: Thoughts Upon Visiting the Brass Expo • by Yves Videl — Yves gives his thoughts on the Expo and on brass collecting today.
A Modeler's Workshop • by Neville Rossiter — Nev shows off his shop and gives some design tips.
A Few Changes to the Great Central Railway • by Michael Culham — A new scene for renewed interest, Mike describes how it was done.
Columns
Observations • by Brian Scace
O Scale Archeology • by Jim DeBruin
Traction Action • by Martin Brechbiel
Departments
Advertisers' Index
Buy-Sell-Trade Ads
Club News
Events Listing
Modelers' Showcase
Product News and Reviews
Reader Feedback
---