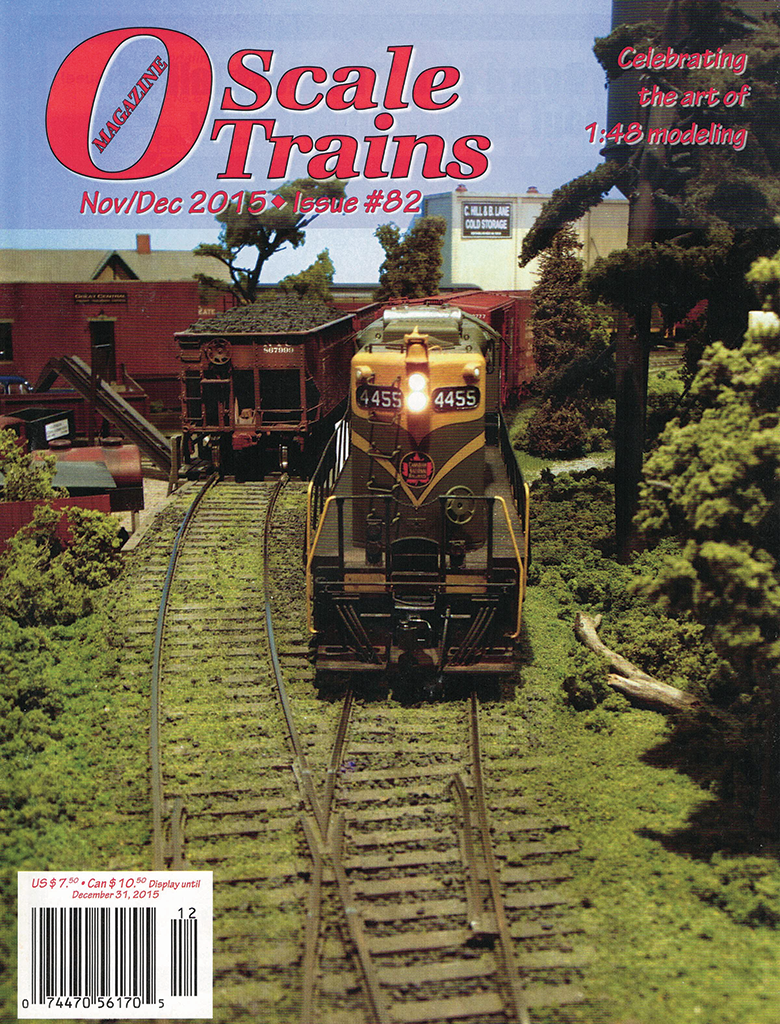 O Scale Trains Magazine November/December 2015
Features
The CNR Sackville Spur • by Mike Culham — A branchline prototype for an O Scale layout, described and drawn.
Racoon Canyon • by Neville Rossiter — An On30 layout seen at Guildex.
Roll-away Workspaces • by Attalee Taylor — Attalee stores the whole workbench in this Really Obvious Tip.
Standard Passenger Shelters from Laser-cut Parts • by George Paxon — Part 1 of a series on "quiet technology."
Easy Control Panels • by Tom Kabele — Tom continues the quiet tech theme and ditches the chart-tape.
In Depth: Building Cheapsk8 Building's Engine House • by Martin Brechbiel — Marty goes beyond the kit in this build.
Seen at the 2015 Convention • by Bob Leverknight — A look at some of the models shown at Indianapolis.
Columns
Observations • by Brian Scace
O Scale Archeology • by Jim DeBruin
Traction Action • by Martin Brechbiel
Departments
Advertisers' Index
Buy-Sell-Trade Ads
Club News
Events Listing
Modelers' Showcase
Product News and Reviews
Reader Feedback
---