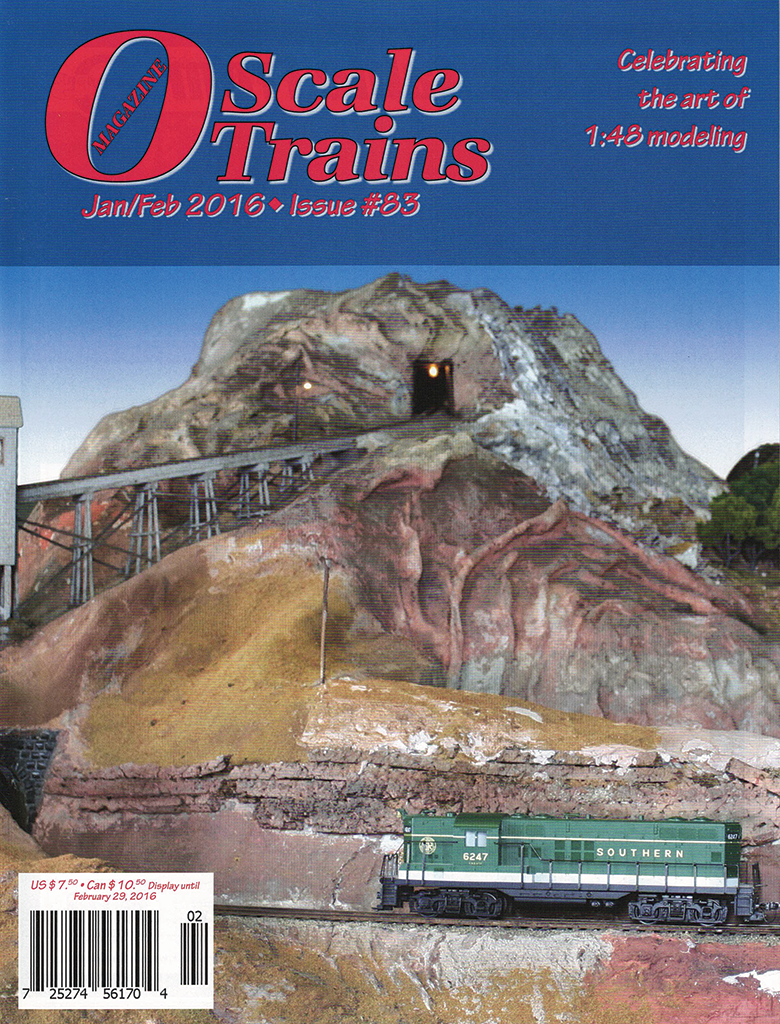 O Scale Trains Magazine January/February 2016
Features
Taking a Ride on Atlanta's Great Southern Lines • by Jim DeBruin — Georgia hospitality at the hand of the Railroad Model Club of Atlanta.
Micro-fiddling • by Neville Rossiter — Loads-in empties out on a space budget.
Streetlights on the Cheap • by Brian Scace — We add cohesiveness to the layout with standardized streetlamps, on a budget.
3D Printing Technology to Enhance Your Modeling • by George Paxon — Part 2 of a series on "quiet technology."
A Yard Office for West Cliff • by Martin Brechbiel — Marty builds a railroad structure for a good friend.
The Way We Were; The BE&N • by George Eschbach and Brian Scace — We find a time capsule of sorts, a glimpse at O scale in the 1970s.
Columns
Observations • by Brian Scace
O Scale Archeology • by Jim DeBruin
Traction Action • by Martin Brechbiel
Departments
Advertisers' Index
Buy-Sell-Trade Ads
Club News
Events Listing
Modelers' Showcase
Product News and Reviews
Reader Feedback
---