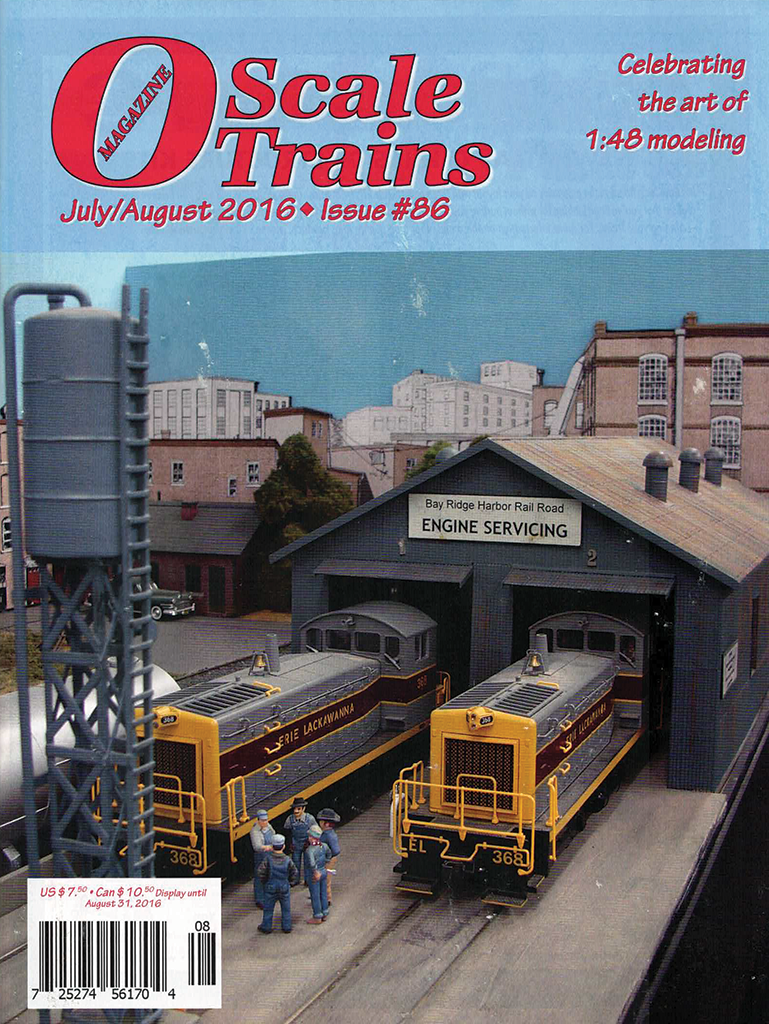 O Scale Trains Magazine July/August 2016
Features
Return to Bay Ridge • by Neville Rossiter and Brian Scace — Operations are king on the BRHRR.
A Tale of Two Trailers • by Ray and Renee Grosser — A good "first build" in styrene.
Maintenance of Way Crane • by Thomas A. Yorke — Tom shows you a basic kitbash of an interesting prototype.
Tracklayer's Beam-compass • by Attalee Taylor — Swing O Scale curves accurately with this Really Obvious Tip.
Some Basic Weathering Tips and Techniques • by Brian Scace — Individualizing ready-built structures.
In Depth; Tips on Building Resin Kits • by Brian Scace — We look at Tom Yorke's new ingot buggy kits, then we build 'em.
Columns
Explorations in Prototype Modeling • by Rob Adams
Observations • by Brian Scace
O Scale Archeology • by Jim DeBruin
The Modern Image • by Gene Clements
Traction Action • by Martin Brechbiel
Departments
Advertisers' Index
Buy-Sell-Trade Ads
Club News
Events Listing
Product News and Reviews
---