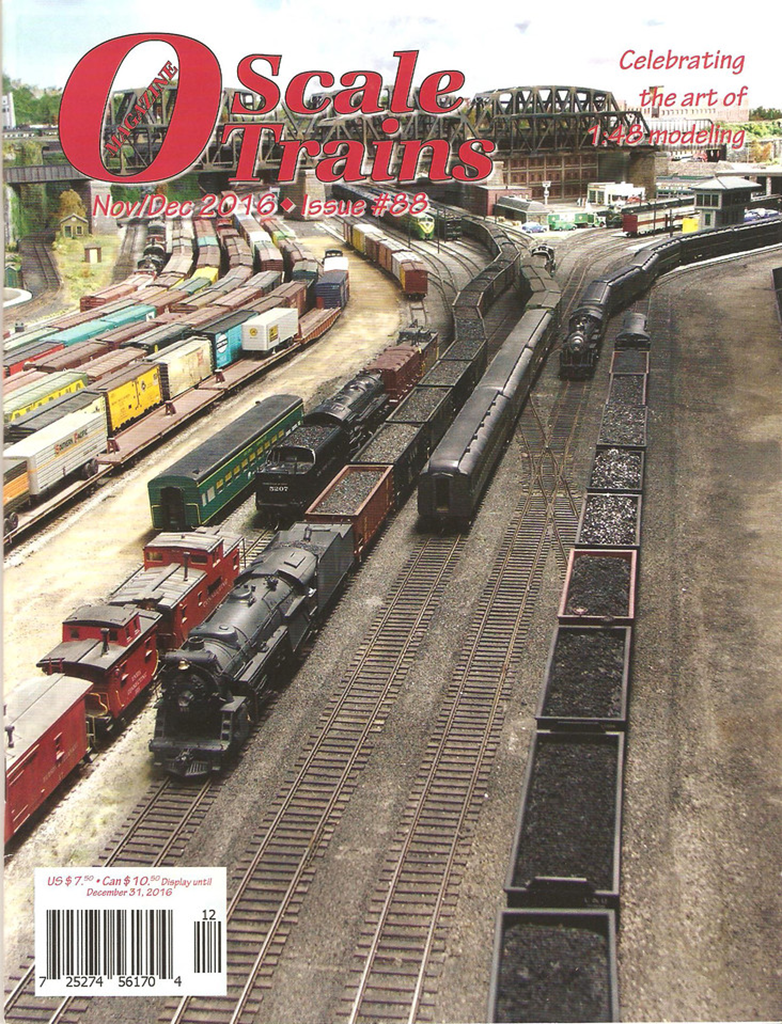 O Scale Trains Magazine November/December 2016
Features
90 Years Young • by Brian Scace with Andy Brusgard and Bob Lavezzi — We visit the New York Society of Model Engineers.
Steel Mill Rolling Stock Series #3 • by Thomas A. Yorke — An idler car is the subject this time around.
Mending those Split Ends • by Rob Adams — A proper fix for those "original boxes."
The Case for Kit-mingling • by Brian Scace and Martin Brechbiel — We build a lubes car combining the contents of several kits.
Easy Weights for Plastic Freightcars • by Neville Rossiter — Nev shows a simple robust weighting technique in this Really Obvious Tip.
Columns
Explorations in Prototype Modeling • by Rob Adams
Observations • by Brian Scace
O Scale Archeology • by Jim DeBruin
The Modern Image • by Gene Clements
Traction Action • by Martin Brechbiel
Departments
Advertisers' Index
Buy-Sell-Trade Ads
Club News
Events Listing
Modelers' Showcase
Product News and Reviews
---