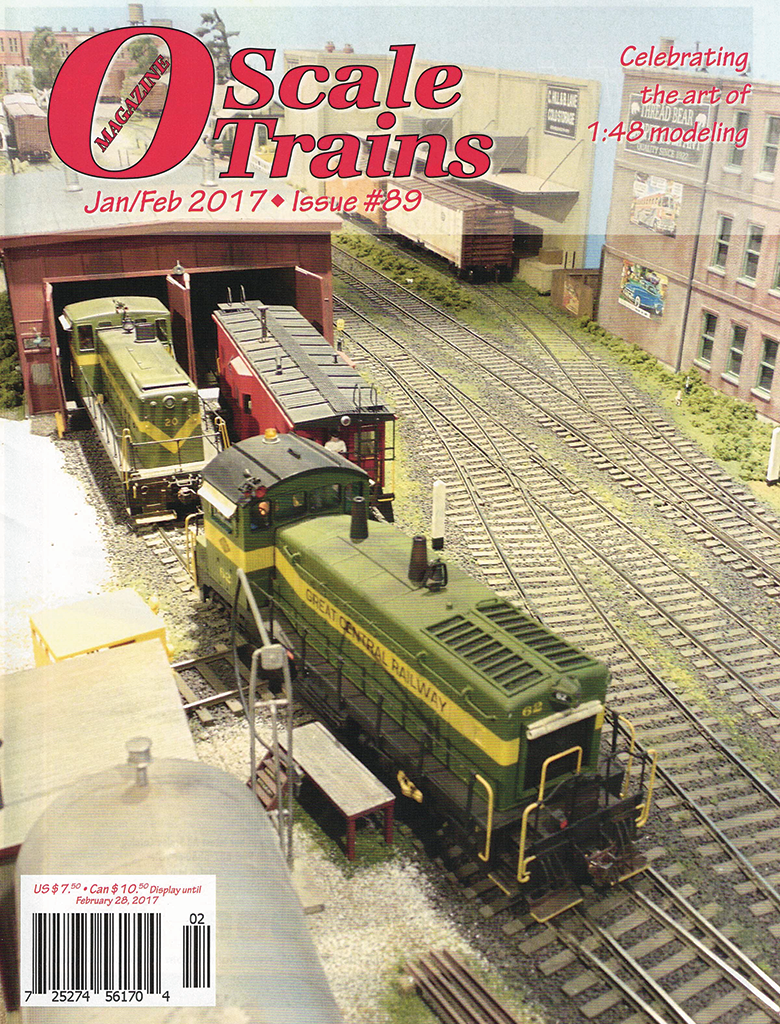 O Scale Trains Magazine January/February 2017
Features
Return to the Great Central Railway • by Michael Culham — Mike shows us the evolution of an operating layout.
Making Deciduous Trees • by George Paxon — Techniques for both massed and individual trees.
The Case for Kit-mingling, Part 2 • by Brian Scace and Martin Brechbiel — We look at finishing techniques as we complete the lube-car build.
Steel Mill Rolling Stock Series 4 • by Thomas A. Yorke — Tom shows us some variations on the flatcar theme.
The Yankee Clipper • by Rich Godfrey — A first look at the plans for the 2017 National Convention.
Columns
Observations • by Brian Scace
O Scale Archeology • by Jim DeBruin
The Modern Image • by Gene Clements
Traction Action • by Martin Brechbiel
Departments
Advertisers' Index
Buy-Sell-Trade Ads
Club News
Events Listing
Modelers' Showcase
Product News and Reviews
---