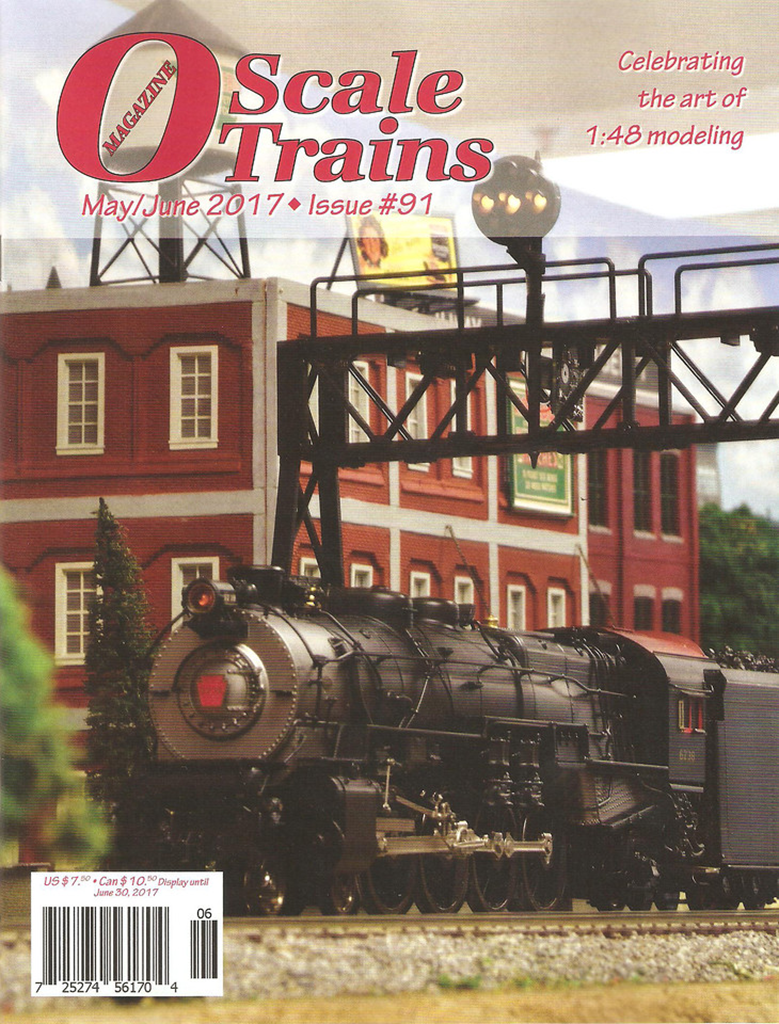 O Scale Trains Magazine May/June 2017
Features
The Southern O Scalers • by Gene Clements and Dan Mason — We return to Atlanta and drop in on this modular club.
Atlanta O Scale Meet 2017 • by Gene Clements — We continue our Atlanta visit as Gene visits O Scale South.
O Scale Archeology Surveys Old Stock Cars • by Jim DeBruin — Jim's column is expanded as a ready reference to classic stock cars.
Building Large Buildings and 3D backdrops • by George Pandelios — Tips for scratchbuilding large structures integrated with the backdrop.
2017 Chicago Model Contest Winners • by Bob Leverknight — Bob's camera captures craftsmanship.
The Yankee Clipper • by Rich Godfrey — We have a last catch-up on info before the 2017 National.
Columns
Observations • by Brian Scace
O Scale Archeology • by Jim DeBruin
The Modern Image • by Gene Clements
Traction Action • by Martin Brechbiel
Departments
Advertisers' Index
Buy-Sell-Trade Ads
Club News
Events Listing
Reader Feedback
---