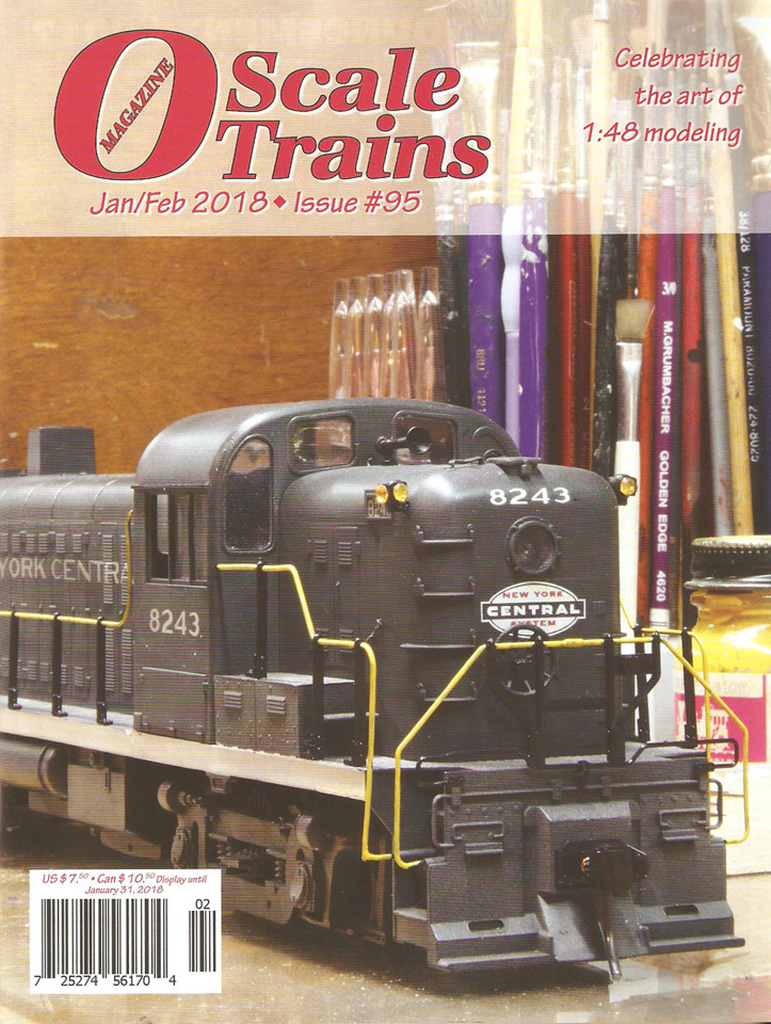 O Scale Trains Magazine January/February 2018
Features
Out Behind the Old Mill; Part 1 • by Robert Ring — A background solution with foreground-level detailing.
Another Rail, Tie, and Tool Car for the CVRR • by Martin Brechbiel — Marty builds another maintenance car.
Material Storage in the Fascia • by Attalee Taylor — A bit of finish without giving up storage space.
Build a Boxcar with a Difference — Willi • by W. Davis — We continue the MOW theme with this storage car build.
Columns
Observations • by Brian Scace
O Scale Archeology • by Jim DeBruin
The Modern Image • by Gene Clements
Traction Action • by Martin Brechbiel
Departments
Advertiser Index
Buy-Sell-Trade Ads
Club News
Events Listing
Product News and Reviews'
---