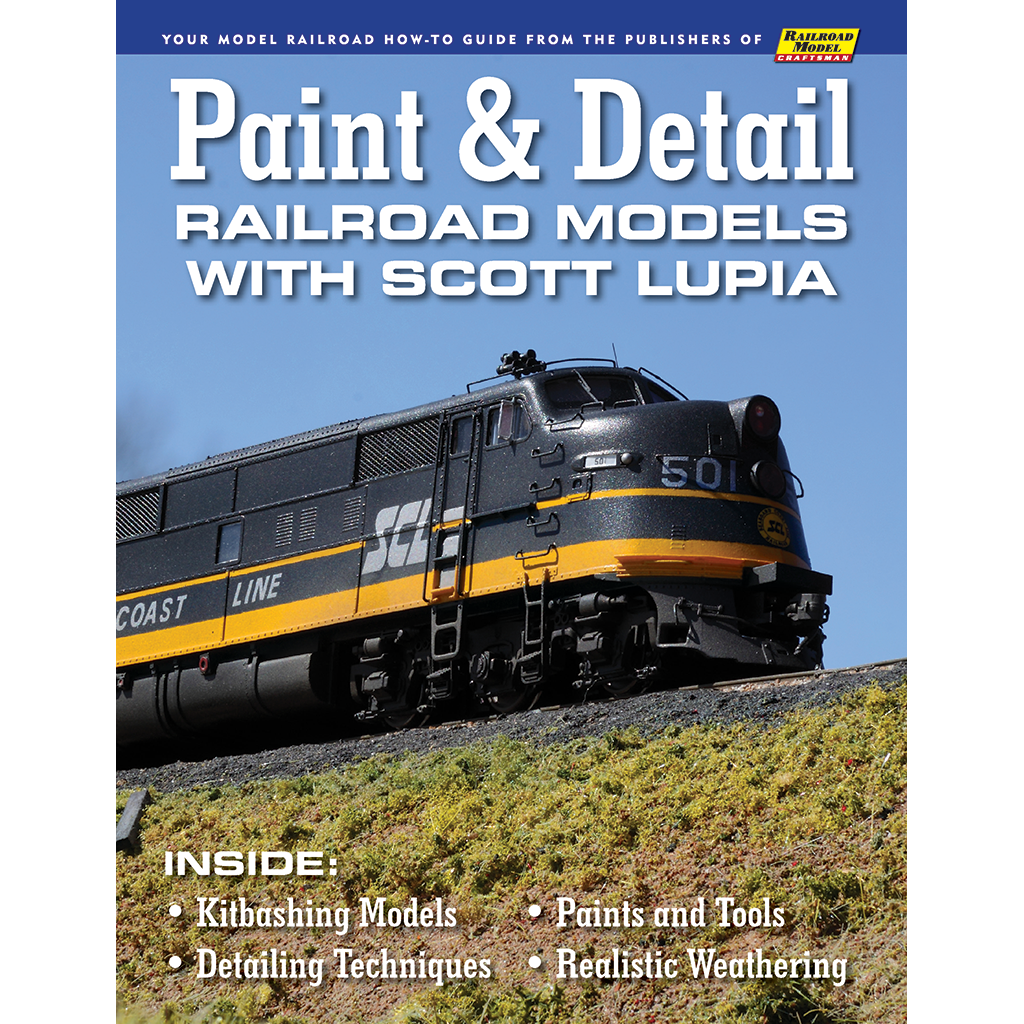 Paint & Detail Railroad Models with Scott Lupia
You can build detailed railroad models! Scott Lupia shares more than 30 years of custom model building experience in this collection of classic articles from the pages of Railroad Model Craftsman, along with all-new content. You'll find expert tips on kitbashing, detailing, paints and tools, and weathering. Get inspired with a colorful mix of freight and passenger diesels, steam engines, caboose kitbashing projets, and more!
Scott's involvement in model railroading began in the early 1980s when he was given an N scale train set by a family friend. As a locomotive engineer for NJ Transit, he enjoys running trains on many of the same lines that his family members worked on. In addition to his railroad career, Scott is also the owner of KV Models, LLC, a manufacturer offering etched metal detail parts. He also served as part-time associate editor of Railroad Model Craftsman in 2013 and 2014.
Table of Contents:

1: Introduction —Set Up Your Work Area and Tools
2: Disabled Penn Central Geep
3: Lackawanna Wood Caboose
4: One-of-a-Kind Budd RDC
5: A Litter of Lehigh Pups
6: Kitbashing a Steel Caboose
7: Upgraded Erie Lackawanna U-Boat
8: Seaboard Coast Line E-Units
9: Detailing an Erie Lackawanna Geep
10: Detailing for Durability
11: Two Bay Window Cabooses
12: Unique Susquehanna RS-1 Diesels
13: Down n' Dirty Steam Engines
---