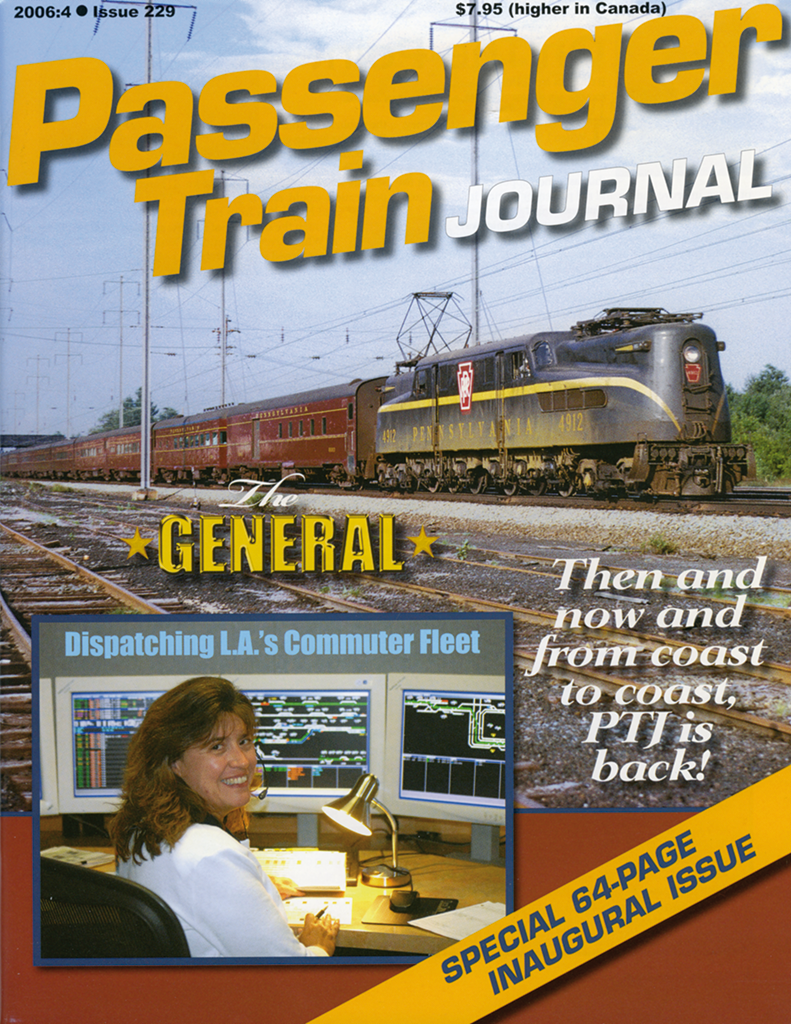 Passenger Train Journal Fourth Quarter 2006
Features:
1997-2006: The Lost Years of PTJ • by George Fletcher — Catching Up: a 10-year Journal" of events.
Pennsy's Unsung Hero: The General • by Joe Welsh — The Broadway Limited may have been in the spotlight, but The General was in the black.
High Speed Anniversaries • by Ron and Dev Goldfeder — How the reunion of a husband-wife rail travel team also merged with two celebrations of high-speed trains.
SoCal Solution • by Dave Crammer — How Metrolink moves Los Angeles commuters from home to work and back.
VIA's Chaleur • by George Pitarys — Classic equipment, friendly service and spectacular scenery are the hallmarks of this Montréal–Gaspé train.
Departments:
On the Point • by Kevin McKinney
On the Point (Second Section) • by Mike Schafer
North American Intercity • by Karl Zimmerman
Rush Hour • by Michael Roberts
LeisureRail • by Ted & Sylvia Blishak
Mail, Express and L.C.L.
"
---