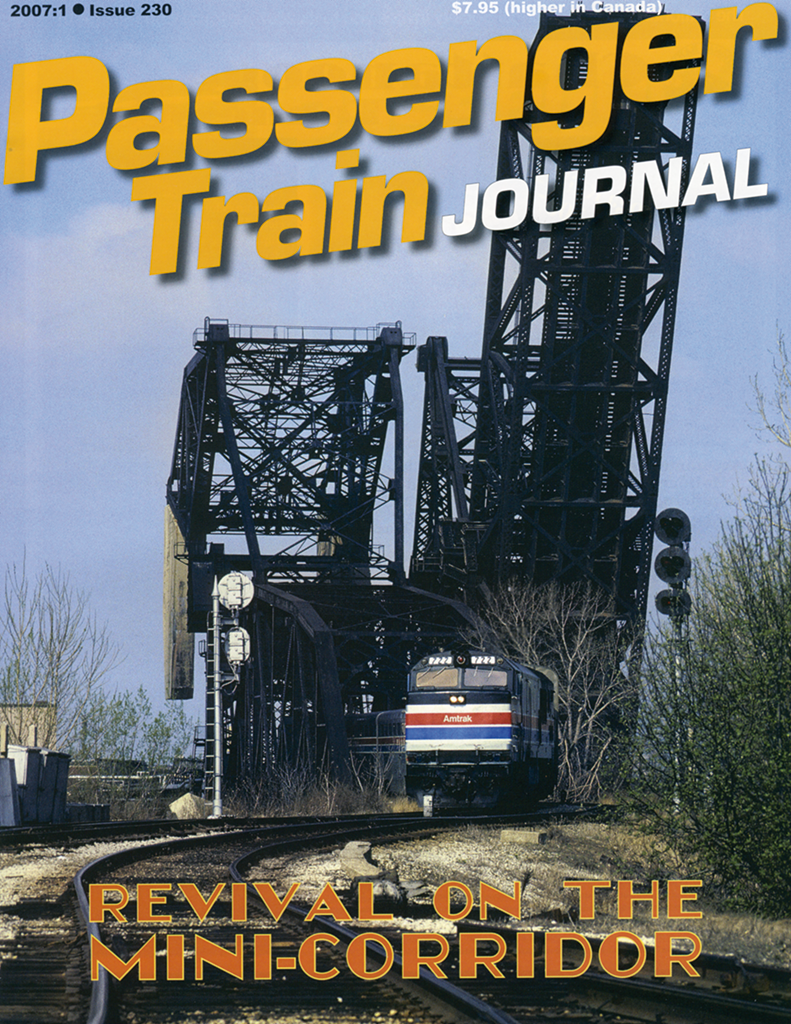 Passenger Train Journal First Quarter 2007
Features:
The Hiawatha Line • by Steve Glischinski — One of the Midwest's largest urban areas, the twin cities of Minneapolis and St. Paul, Minnesota finally returns to rail transit.
Revival of the Mini-Corridor • by Mike Schafer — In the 1960s, Illinois Central made its Chicago-Champaign-Carbondale route into a high-speed corridor before corridor" had become an industrial buzzword. Amtrak came along and scrapped it; but it's coming back again.
High Speed Anniversaries: 2 • by Ron and Dev Goldfeder — A husband-and-wife rail travel team concludes their circle trip through Britain and Europe on high-speed trains.
Departments:
On the Point • by Mike Schafer
The Journal • by George Fletcher
North American Intercity • by Karl Zimmerman
LeisureRail • by Ted & Sylvia Blishak
Rush Hour • by Michael Roberts
Mail, Express and L.C.L.
"
---