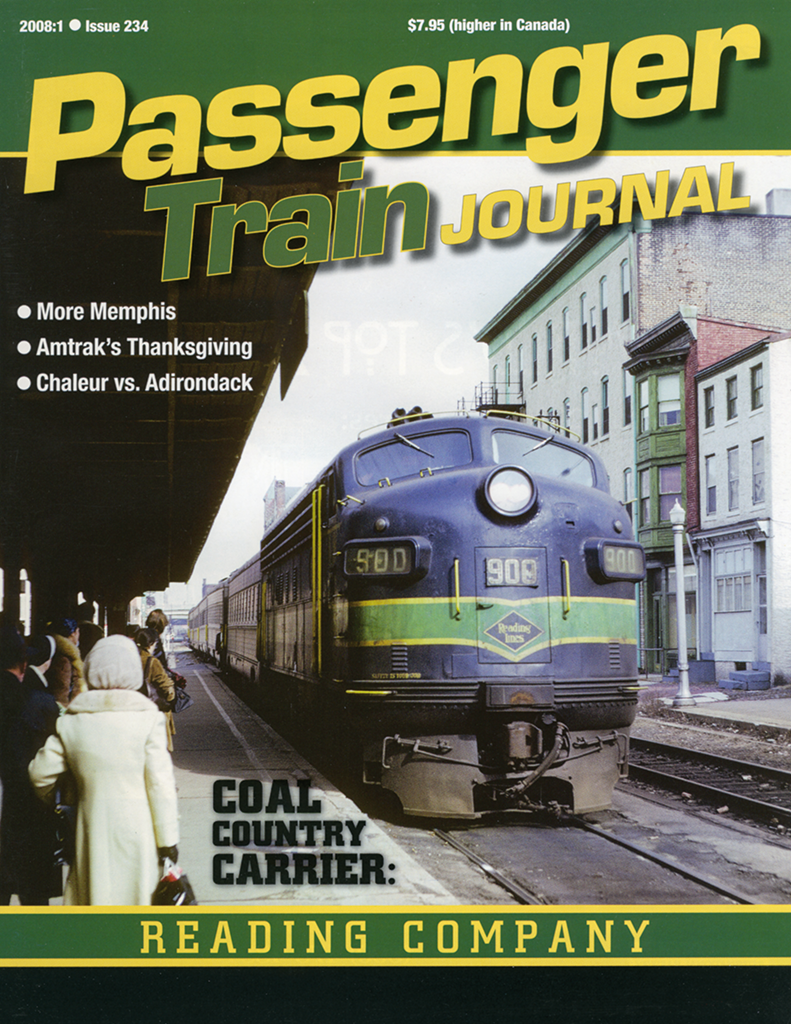 Passenger Train Journal First Quarter 2008
Features:
Amtrak Takes on Thanksgiving 2007 • by Elbert Simon — How Amtrak accommodated travelers during the busiest travel period of the year.
Head or Heart? A Tale of Two Domeliners • by Karl Zimmerman — Amtrak's Adirondack becomes a domeliner again (temporarily) and gives VIA's Chaleur a run for the money.
Passenger Trains of the Reading: Part 1 • by Elbert Simon — This railroad advertised its service on game boards world wide.
Memphis and its Passenger Trains: Part 2 • by Phil Gosney — Today, Memphis has only Amtrak's City of New Orleans as a reminder of its halcyon days as a southland gateway for east-west and north-south passenger train service.
Departments:
On the Point • by Mike Schafer
The Journal • by George Fletcher
North American Intercity • by Karl Zimmerman
LeisureRail • by Ted & Sylvia Blishak
Window on the World • by Kevin McKinney
Rush Hour • by Michael Roberts
Mail, Express and L.C.L.
---