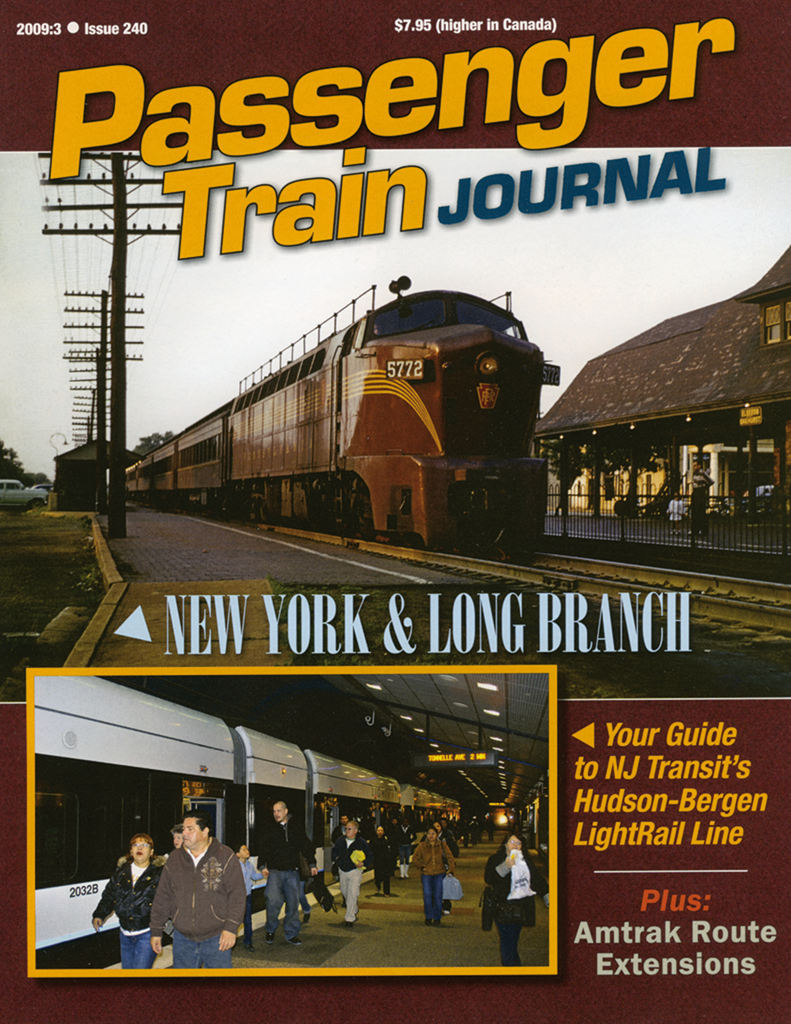 Passenger Train Journal Third Quarter 2009
Features:
New York & Long Branch • by Bruce Goldberg — A look at a railroad that over the years has displayed a split personality."
A Fresh Look at Amtrak's Map • by J. Bruce Richardson — Creative suggestions to improve passengers options and fleet utilization.
Trail Blazer: Riding NJ Transit's Hudson-Bergen Light Rail Line • by Theodore W. Scull — A description of the Light Rail Line skirting the revitalized Jersey shore line from North Bergen to Bayonne.
Departments:
On the Point • by Mike Schafer
The Journal • by George Fletcher
North American Intercity • by Karl Zimmerman
Window on the World • by Kevin McKinney
Rush Hour • by Michael Roberts
LeisureRail • by Ted & Sylvia Blishak
Mail, Express and L.C.L.
"
---