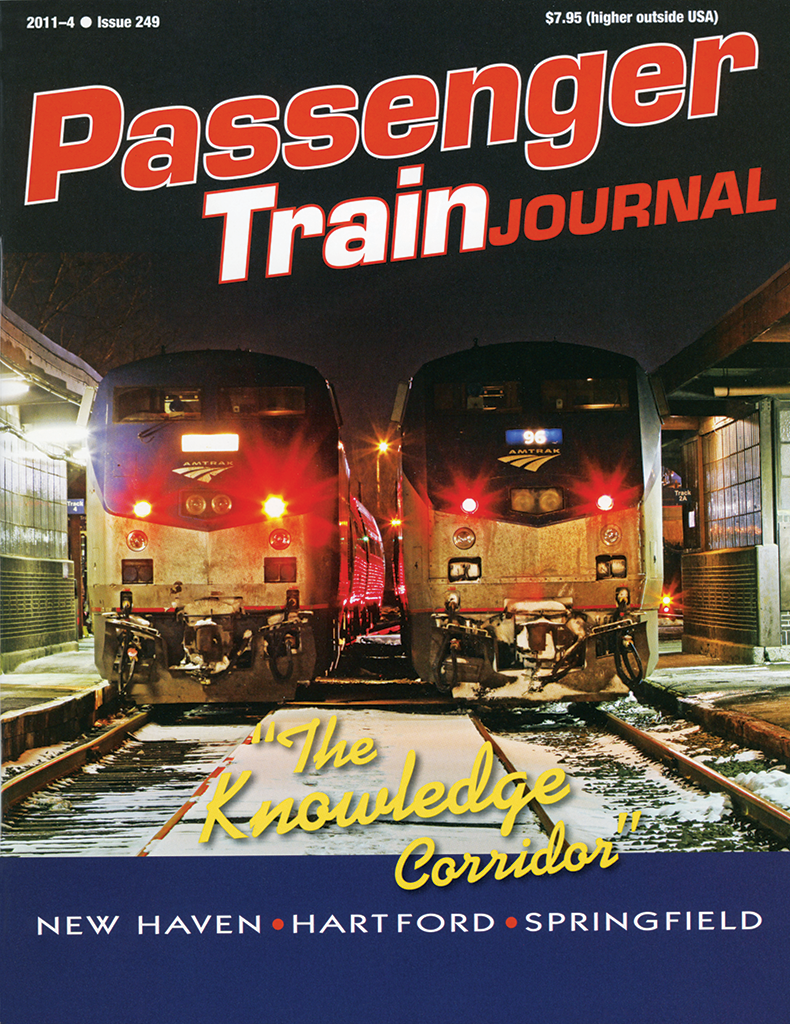 Passenger Train Journal Fourth Quarter 2011
Features:
A New Star in the Heart of America • by Steve Jessup — The Columbia Star dinner train revives passenger service on the former Wabash Columbia branch in Missouri, with good food to boot.
Train Festival 2011 • by Matt Lastovich — For 30,000 attendees at this event in Rock Island, Ill.—a panoply of passenger trains and locomotives.
The Knowledge Corridor" • by Thornton Waite — PTJ's corridor series examines the New Haven–Hartford–Springfield branch of the Northeast Corridor.
How the L&N Saved Christmas • by George Rieves — A freak snowstorm in Tennessee in 1962 nearly ruins Christmas, but the Louisville & Nashville saves the day!
Trail Blazer: Tour Toronto by Rail • by Malcolm Kenton — Visit this world-class city using Amtrak, GO Transit, and Toronto's extensive streetcar and subway system.
Allegro—A New Tempo on Rails • by Tom Savio — Finland's new high-speed train has significantly cut travel times between Finland and nearby Russia.
Departments:
On the Point • by Mike Schafer
The Journal • by George Fletcher
North American Intercity • by Karl Zimmerman
Window on the World • by Kevin McKinney
Rush Hour • by Ray Saunders
Going Faster • by Ernest H. Robl
LeisureRail • by Ted & Sylvia Blishak
Mail, Express and L.C.L.
"
---