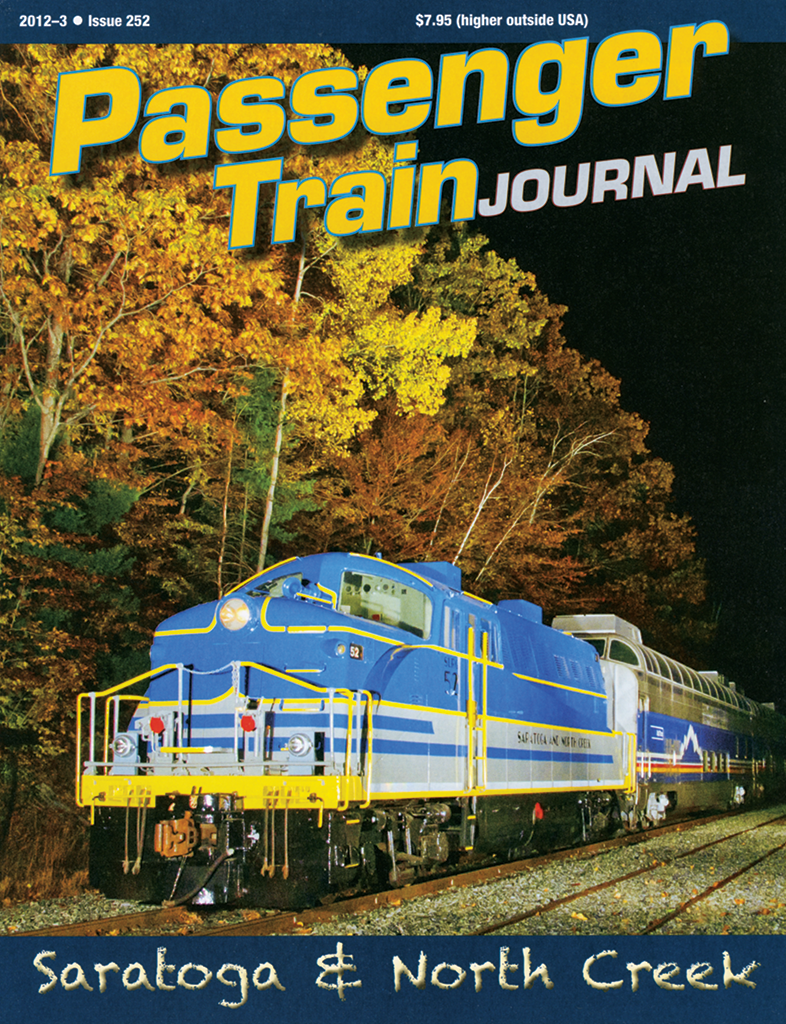 Passenger Train Journal Third Quarter 2012
Features:
National Train Day 2012—Chicago Style • by Jason Leverton — Public awareness about railroading is slowly growing, thanks to National Train Day celebrations throughout the U.S.
A Grand Canyon Limited for 2012 • by Karl Zimmermann — This excursion special rolled from Los Angeles to the Grand Canyon with a spectacular assortment of rolling stock—pulled by steam.
The New Agawa Canyon Tour Train • by Tam Savio — One of North America's most well-known mainline tourtist trains gets a makeover.
Eyes on the Higher Speed Horizon • by C.B. Hall — As Michigan gears up for more higher-speed service, it also looks at future new endeavors.
Harmony Along the Hudson • by Mike Schafer — After only a year in business, the Saratoga & North Creek is already a big hit in the southeast region of the Adirondack Mountains.
An NRHS Invitation to Iowa • by Mike Schafer — For rare-milage" collectors, historians and passenger-train fans, this Cedar Rapids-based convention was hard to beat.
Departments:
On the Point • by Kevin McKinney
The Journal • by George Fletcher
North American Intercity • by Karl Zimmerman
Window on the World • by Kevin McKinney
LeisureRail • by Ted & Sylvia Blishak
Rush Hour • by Brian Schmidt with Joseph M. Calisi
Going Faster • by Ernest H. Robl
Capitol Unlimited • by Ross Capon, NARP President and CEO
Mail, Express and L.C.L.
"
---