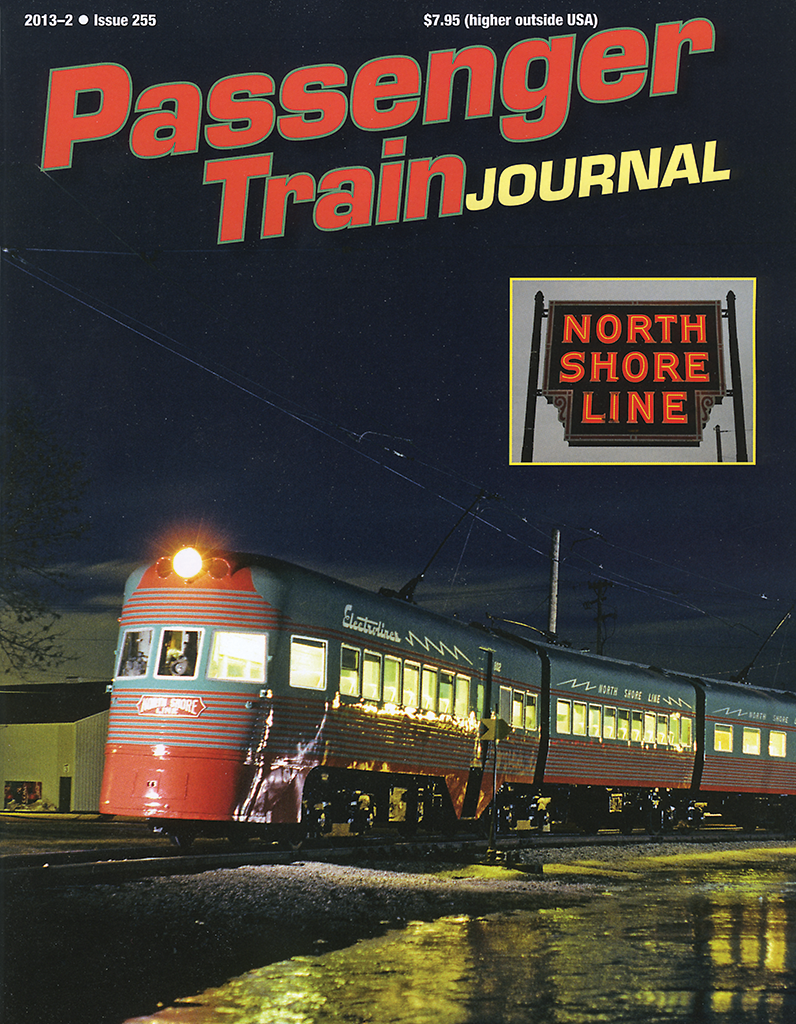 Passenger Train Journal Second Quarter 2013
Features:
St. Paul Union Depot  •  by Steve Glischinski  — SPUD reopens as a transportation hub.
Grand Central Terminal Anniversary  •  by Tom Savio  — New York's GCT celebrates its 100th anniversary.
Pennsylvania: Passenger Rail On and Off the Beaten Path  •  by C.B. Hall  — The Keystone State's passenger rail challenges and the Pennsylvanian.
North American Intercity: Pullman Lives!  •  by Karl Zimmermann  — The splendor of rail travel fully restored.
Our North Shore Narrative  •  by Lou Gerard  — The Chicago North Shore & Milwaukee Railway is revisited on the 50th anniversary of its abandonment.
Trailblazer: To Port Jervis, New York  •  by Stephen B. Ferrell  — A scenic ride over the fabled (but dearly departed) Erie Railroad.
Departments:
On the Point  •  by Mike Schafer
The Journal  •  by George Fletcher
Window on the World  •  by Kevin McKinney
North American Intercity  •  by Karl Zimmerman
LeisureRail  •  by Ted & Sylvia Blishak
Capitol Unlimited  •  by Ross Capon, NARP Chairman
Mail, Express and L.C.L.
---