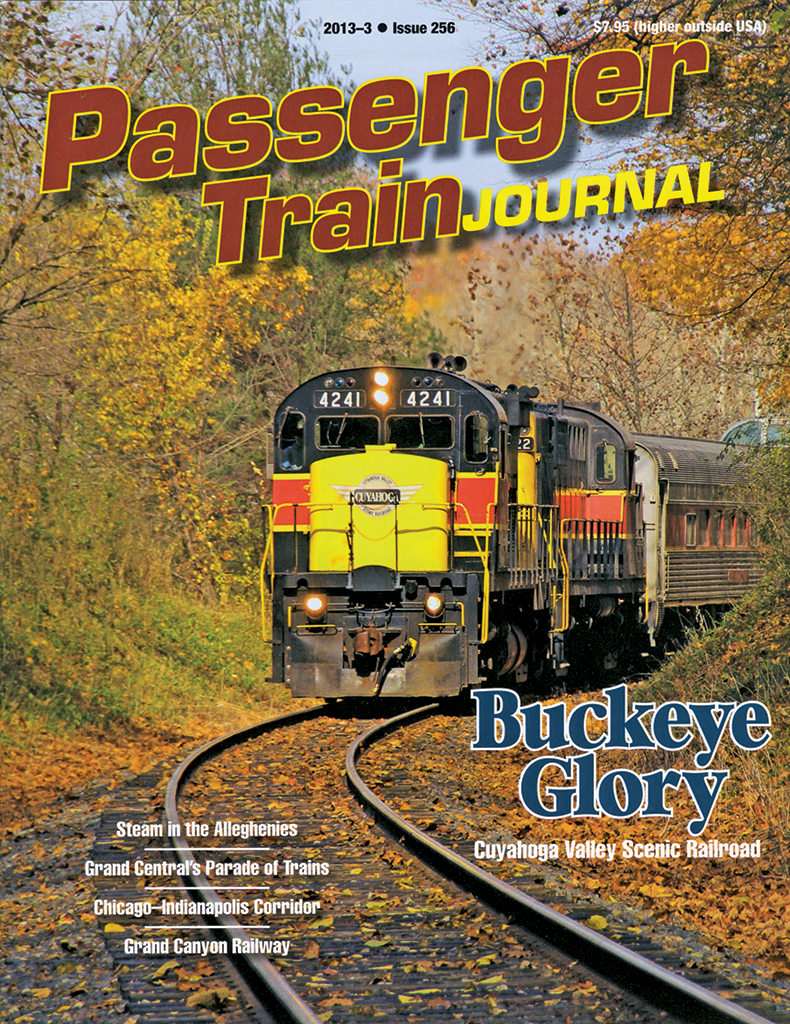 Passenger Train Journal Third Quarter 2013
Features:
The Horseshoe Curve Special  • by Jason Leverton — Steam returns to the former Pennsylvania Railroad Middle Division.
The Limiteds' Last Hurrah at Grand Central  • by Karl Zimmermann  — Grand Central Terminal's centennial parade of trains.
Amtrak's Hoosier Corridor • by Kevin McKinney — PTJ's corridor series looks at the Chicago–Indianapolis route.
Trip Report: Riding the Rails in Thailand • by Kevin McKinney — A look at the State Railways of Thailand.
Buckeye Glory: Ohio's Cuyahoga Valley Scenic Railroad  • by Craig Sanders — North central Ohio's tourist route through the Cuyahoga Valley National Park.
Departments:
On the Point • by Mike Schafer
The Journal • by George Fletcher
North American Intercity • by Karl Zimmerman
Window on the World • by Kevin McKinney
LeisureRail • by Ted & Sylvia Blishak
Rush Hour • by Kevin McKinney with Joseph M. Calisi
Capitol Unlimited • by Ross Capon, NARP Chairman
Mail, Express and L.C.L.
---