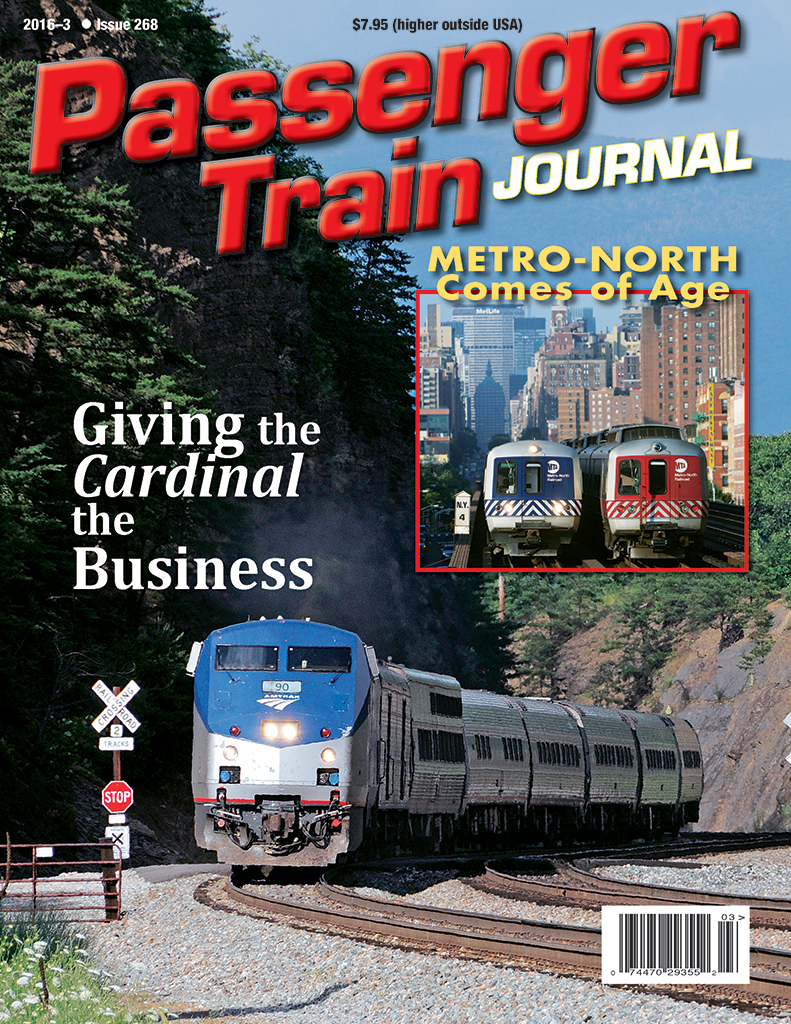 Passenger Train Journal Third Quarter 2016
Features:
Oklahoma Five-Oh! • by Karl Zimmermann — Our InterCity columnist finally makes it to the Sooner State—by way of South Dakota and Hawaii.
Amtrak Thruway: Making the Connections • by C.B. Hall — Contracting with connecting bus companies extends Amtrak's reach—while both modes win.
Those Corridor Cars: Better Late than Never • by C.B. Hall — What's happened to the big order for new cars for the state-supported trains of Illinois, Missouri, and California?.
The New Kansas City Star • by Ian Scott — Streetcars are the popular new way to get to a good barbecue joint.
Denver's Commuter Rail Awakening • by William Thoms — Finally, Denver's first commuter-rail line comes to life amid much well-deserved fanfare.
Metro-North Railroad, Part 2 • by Kent Patterson — Metropolitan Transportation Authority's step-child comes of age.
Trip Report: Giving the Cardinal the Business • by El Simon — A new option for long-distance travelers between New York, Washington, and Chicago.
Departments:
Capitol Unlimited • by Jim Matthews, NARP President & CEO
LeisureRail • by Ted & Sylvia Blishak
Mail, Express and L.C.L.
North American Intercity • by Karl Zimmerman
On the Point • by Mike Schafer
The Journal • by George Fletcher
Window on the World • by Kevin McKinney
---