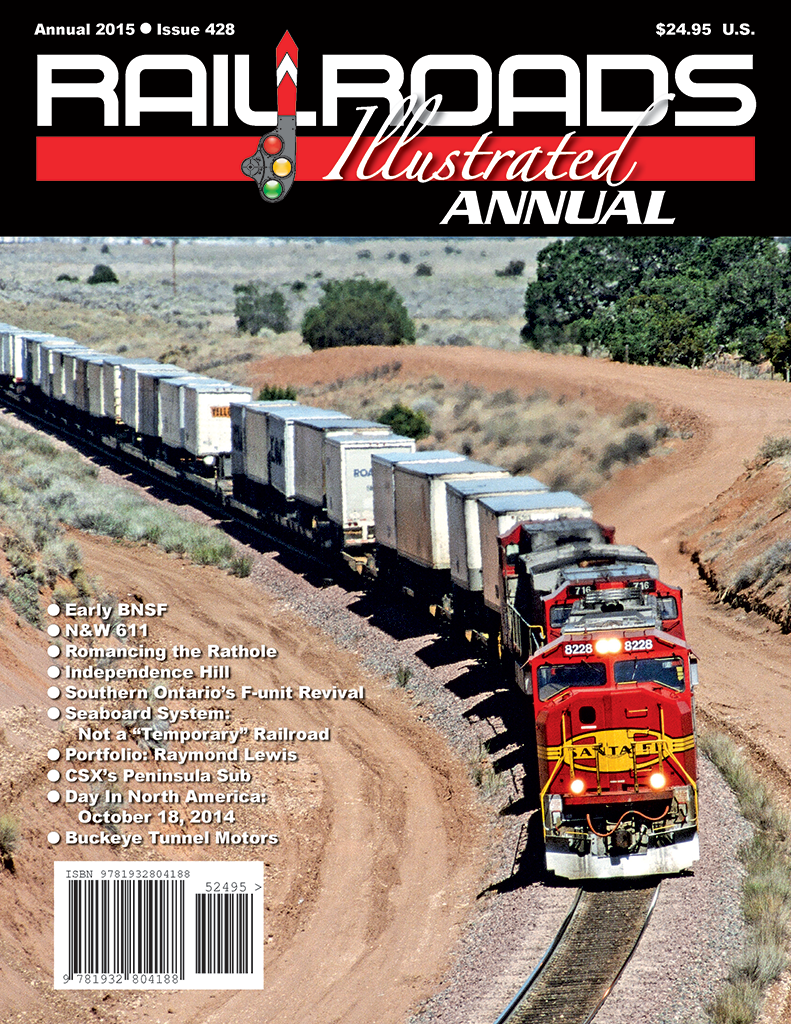 Railroads Illustrated Annual 2015
Starting in 2015, Railroads Illustrated has transitioned from being a monthly magazine to an annual publication. This inaugural Railroads Illustrated Annual is 100 pages dedicated to creative railroad photography past and present.
Summer of '57 • by Ron Flanary
Dispatcher's Report • by Cinthia Priest
Romancing the Rathole • by Eric Miller
Early BNSF • by Steve Schmollinger
Independence Hill • by Robert Plough
Ontario's F-Unit Revival • by Marcus W. Stevens
Seaboard System: Not a Temporary Railroad • by Ron Flanary
Portfolio: Raymond Lewis
CSX Peninsula Subdivision • by Raymond Lewis
Day in North America 2014 — A portrait of railroading from coast to coast, as recorded on October 18, 2014.
Buckeye State Tunnel Motors • by John Leopard
---