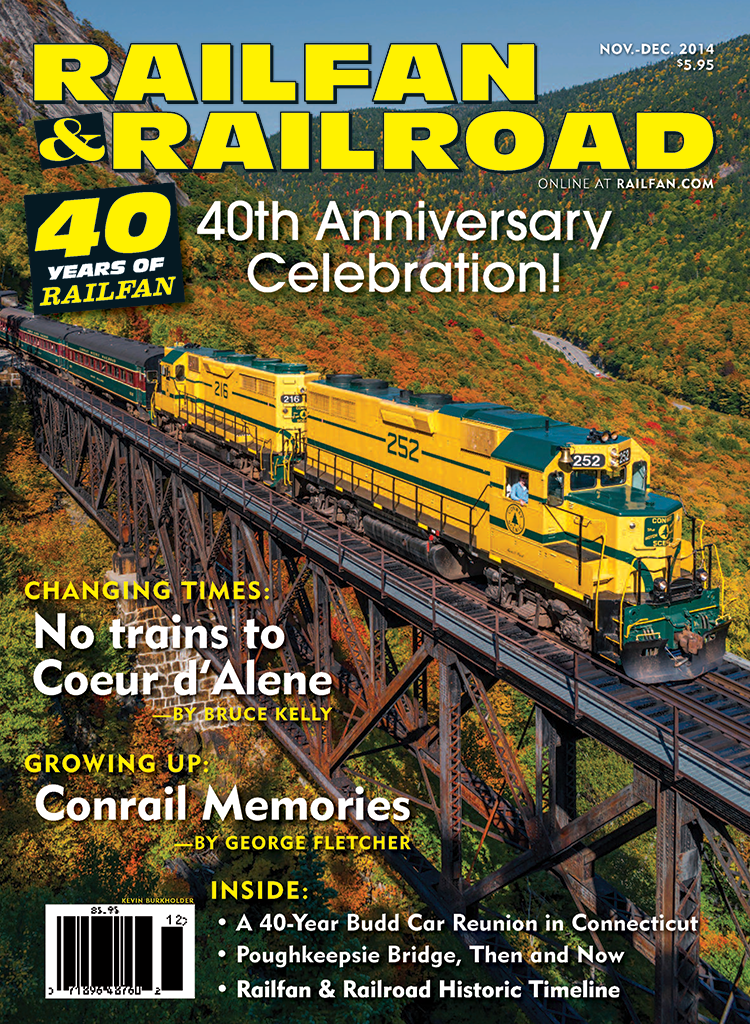 Railfan & Railroad Nov-Dec 2014
Features:
The Conrail We Remember • by George Fletcher — "Big Blue" and Railfan were born only a couple years apart, and grew up in the same neighborhood together.
One Night in Danbury • by Howard Pincus — How a chance encounter with a Budd RDC became the first accepted submission to Railfan & Railroad.
Forty Years of Railfan • by R&R Staff — It seems the only constant in the railfanning world is change as we review some interesting events from the last forty years.
No Trains to Coeur d'Alene • by Bruce Kelly — Until recently, Idaho's former big timber city was once served by four branch lines of NP, GN, UP, and Milwaukee Road heritage.
---