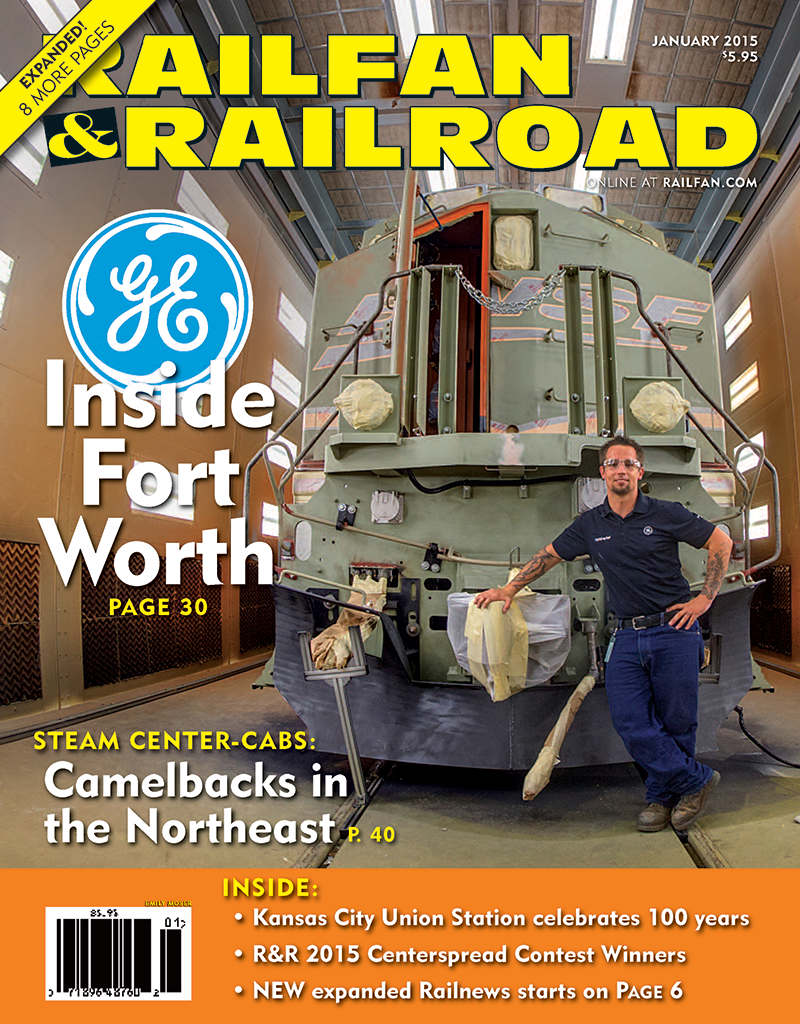 Railfan & Railroad January 2015
Features:
Inside Fort Worth • by Emily Moser — General Electric turns to its fans on Instagram to showcase a rare look inside its brand-new locomotive manufacturing facility in Fort Worth.
2015 Centerspread Contest Winners — Our annual photography contest attracted many interesting and creative entries for the coveted centerspread position.
The Engineer Roasted and the Fireman Froze • by Ron Ziel — Center-cab "Camelback"steam locomotives were one of the most unusual designs in North America, and some of the most enduring.
100 Years of Kansas City Union Station • by Steve Jessup — Bolstered by the arrival of the Kansas City Museum in 1999, Union Station celebrates its centennial as a vibrant part of the city's culture.
---