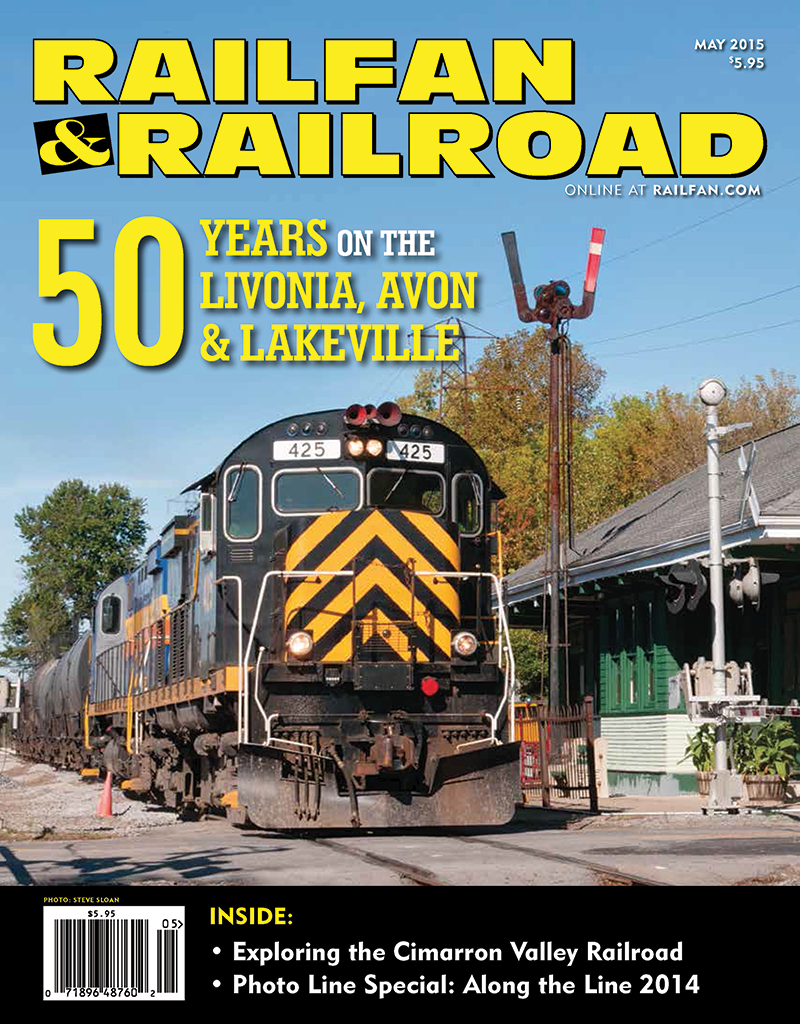 Railfan & Railroad May 2015
Features:
50 Years: Livonia, Avon & Lakeville • by Otto M. Vondrak — Classic Alcos are the draw for railfans, but smart management and personalized service have kept customers calling for 50 years.
Photo Line: Along the Line 2014 — Our readers take us on a spectacular coast to coast tour of what they saw trackside throughout 2014.
Cimarron Valley • by George Pitarys — This Kansas-based shortline ties prairie communities together with vintage EMD GP30s riding on former Santa Fe rails.
In Focus: Rondout Tower Closes — A former Milwaukee Road tower in the Chicago suburbs closes as Canadian Pacific centralizes dispatcher control in Minneapolis.
---