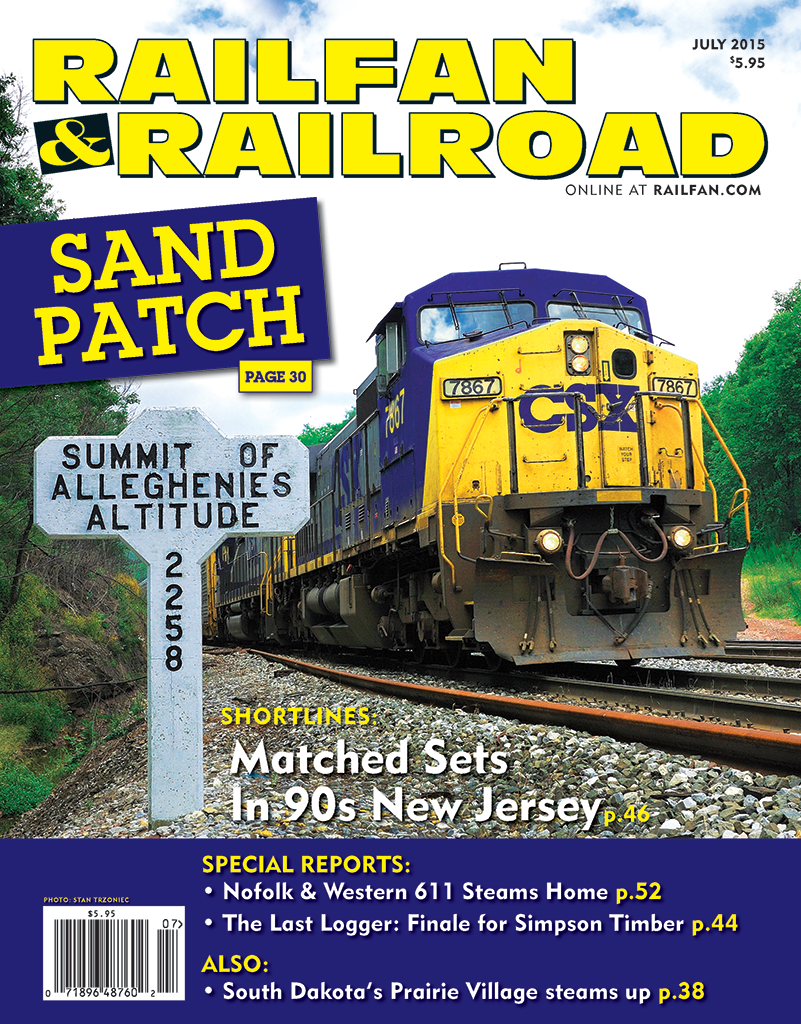 Railfan & Railroad July 2015
Features:
Sand Patch • by Stan Trzoniec — CSX continues to conquer the Alleghenies on a route steeped in history, yet remains a vital link in the modern Eastern freight network.
Prairie Village, Herman & Milwaukee • by Jeff Terry — South Dakota's Prairie Village is home to a colorful ex-Army 0-6-0.
Simpson Finale • by Robert W. Scott — SPECIAL: America's last dedicated logging railroad has shut down.
A Match Made in Jersey • by David Baer and Richard Jahn — During the 1990s, shortlines in South Jersey were home to sets of matched vintage diesels that changed as quickly as the operators.
Fired Up 611! • by Chase Gunnoe — SPECIAL: After a year-long restoration, N&W 611 has returned home.
---