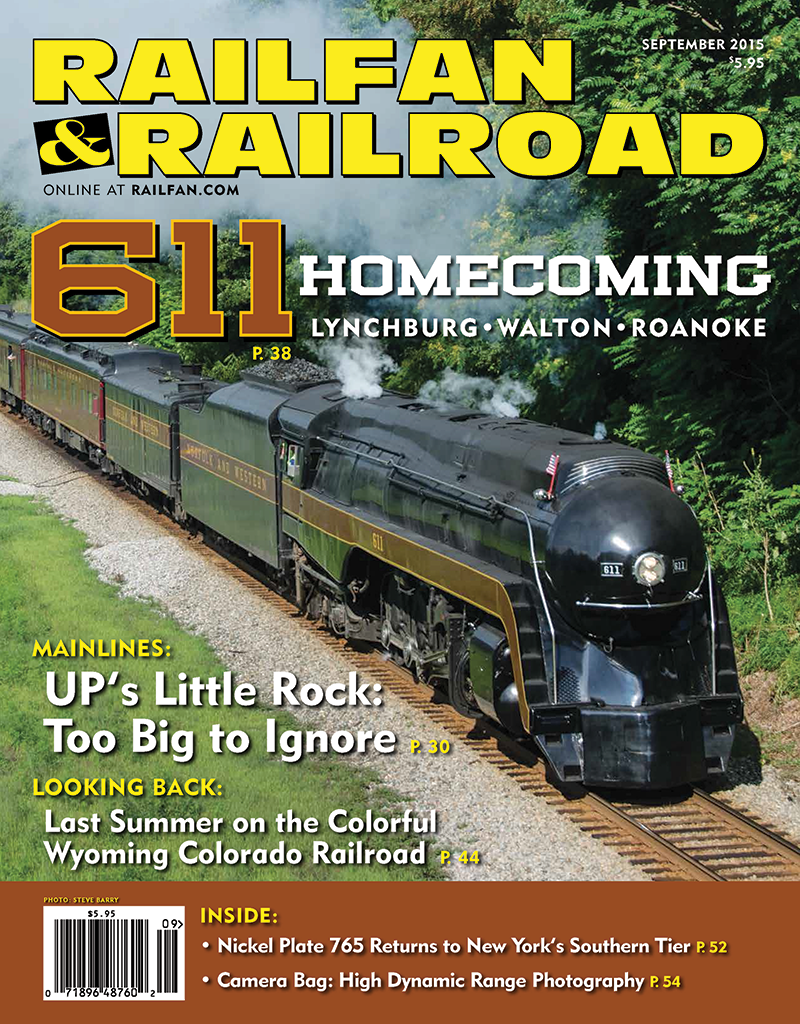 Railfan & Railroad September 2015
Features:
Union Pacific's Arkansas Crossroads • by James Doughty and Steve Jessup — Union Pacific has transformed the landscape of Class 1 railroading in Arkansas, and the hub of LIttle Rock is just too big to be ignored.
Homecoming Queen: 611 • by Steve Barry — It's a homecoming some twenty years in the making, but Norfolk & Western No. 611 has finally steamed home to Roanoke.
Last Call for WYCO • by Travis Douthit — The summer of '96 was the end of the line for the colorful Wyoming Colorado Railroad operations on the old UP Coalmont branch.
765's Return to the Tier • by Otto M. Vondrak — Steam returns in grand fashion to New York State's scenic Southern Tier Line for the first time in thirty years.
---