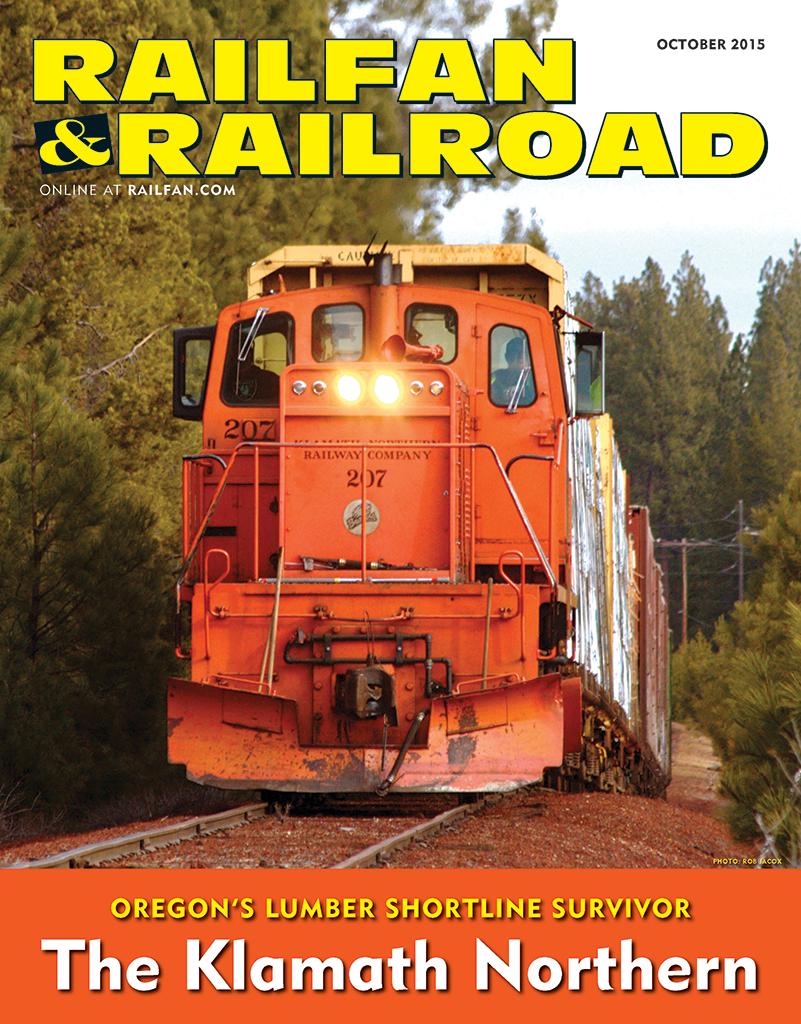 Railfan & Railroad October 2015
Features:
Klamath Northern • by Robert W. Scott — At just over ten miles long, the Klamath Northern has served the lumber industry in Central Oregon since 1938.
Glenbrook • by Wayne Monger — The Nevada State Railway Museum completes the rebuilding and restoration of an 1874 Baldwin 2-6-0.
Photo Line: The South • by Steve Barry — Some of the lesser known shortline operations across the South are also some of the more colorful ones.
Jamaican Railways Today • by Michael T. Burkhart — In a corner of the Carribean not often explored by railfans, you'll find classic MLWs hauling bauxite in paradise.
---