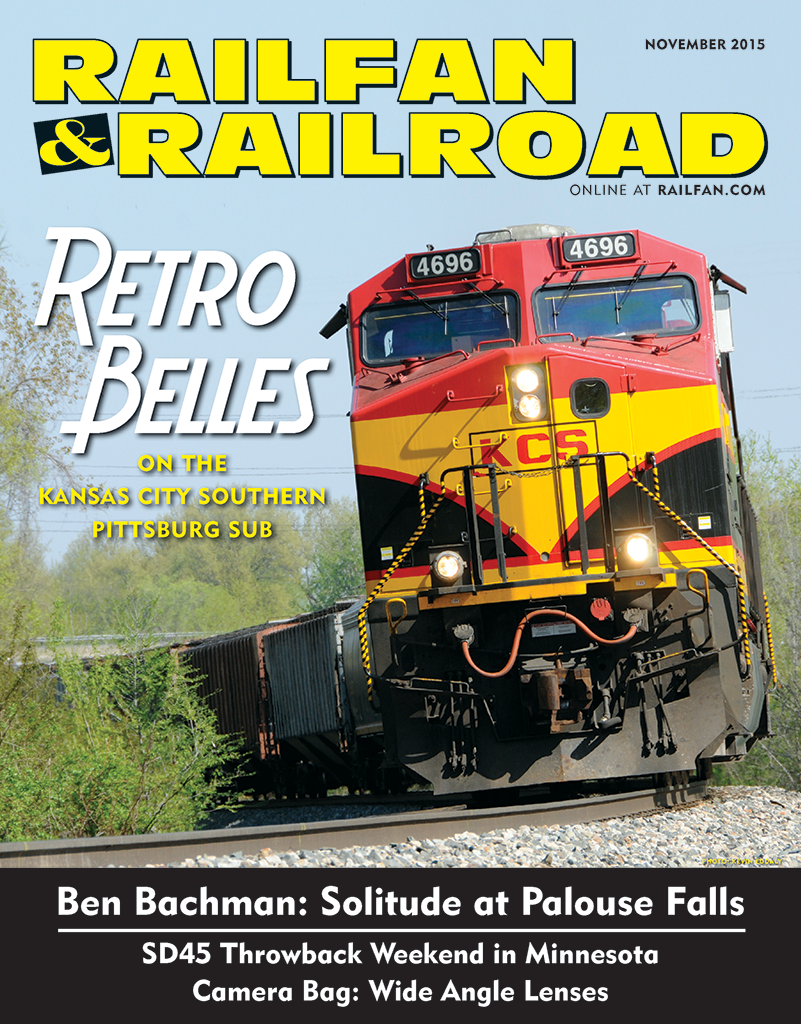 Railfan & Railroad November 2015
Features:
Retro Belles • by Carl Graves — We take a tour of Kansas City Southern's busy Pittsburg Sub, home to the colorful "Retro Belles" hauling a mix of grain, manifest, and intermodal.
SD45 Weekend • by Jeffrey D. Terry — Minnesota was the place to be for fans of the 20-cylinder turbocharged that started the high-horsepower revolution 50 years ago.
Challenging Beauty of Palouse Falls • by Ben Bachman — Somewhat off the beaten path, the beauty and solitude of this beautiful Washington state park is a perfect backdrop for Union Pacific freight.
---