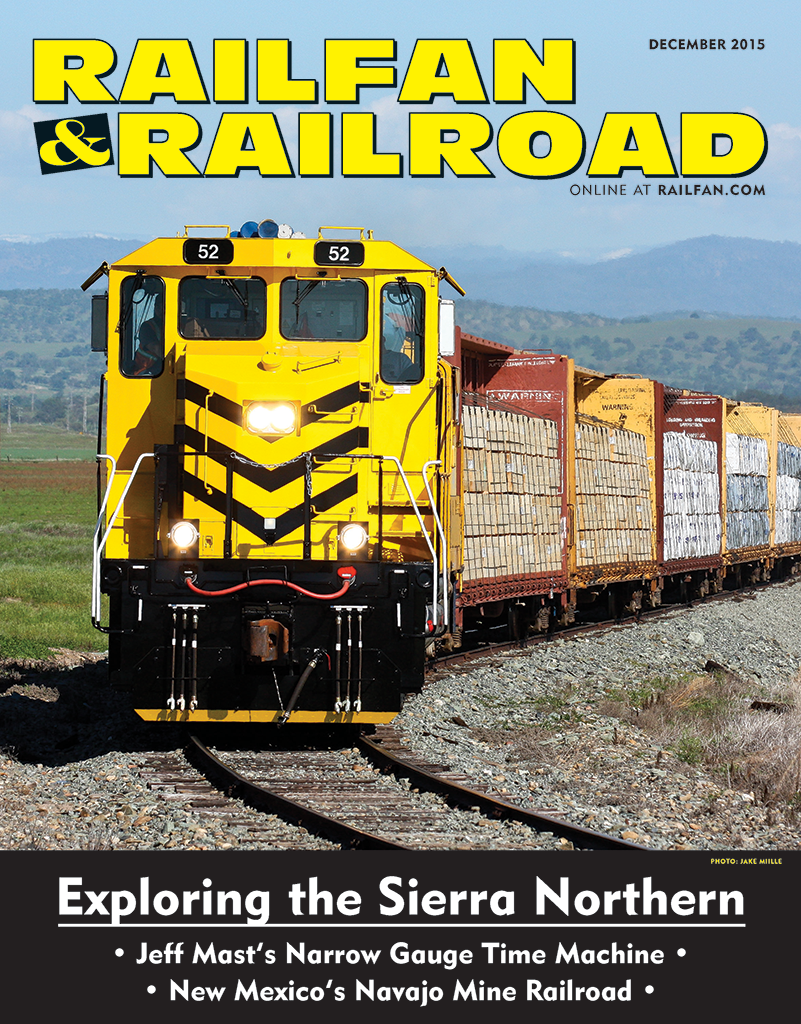 Railfan & Railroad December 2015
Features:
Navajo Mine Railroad • by Jim Tiroch — This unusual and interesting electric operation in the remote Four Corners region of New Mexico is often overlooked by railfans.
Crooked Hill, 1944 • artwork by Ron Flanary — The artist captures a dramatic scene of the Louisville & Nashville in full stride hauling wartime traffic in support of Allied victory in Europe.
Sierra Northern • by Jake Miille — Northern California is home to the colorful Sierra Northern, combining the operations of the old Sierra Railway and Yolo Shortline.
Rocky Mountain Time Machine • by Jeff Mast — The preserved narrow gauge railways of Colorado and New Mexico provide the perfect opportunity to immerse yourself in a bygone era.
---