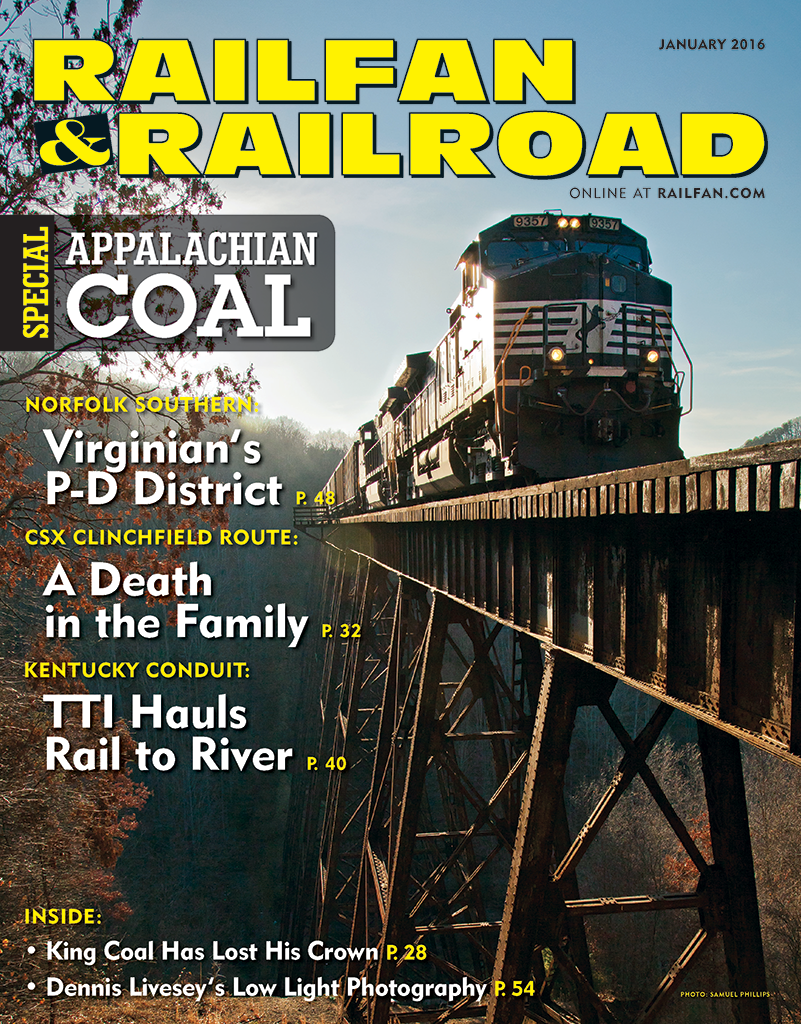 Railfan & Railroad January 2016
Features:
King Coal has Lost His Crown • by Patrick Yough — The dramatic shift in the domestic coal market can be traced back to the Conrail split of 1999 and strengthened emissions legislation.
A Death in the Family • by Eric Miller and Ron Flanary — Once a thriving conduit for Appalachian coal, CSX has shut down 22 miles of the former Clinchfield and severs the line as a through route.
From Rail to River • by Mike Biehn — Transkentucky Transportation, Inc., is known as a stronghold for GE power shuttling coal and limestone from loadout to river transload.
Virginian Farewell • by Samuel Phillips — An impressive piece of mountain railroading falls silent in West Virginia as Norfolk Southern mothballs a portion of the Princeton-Deepwater route.
---