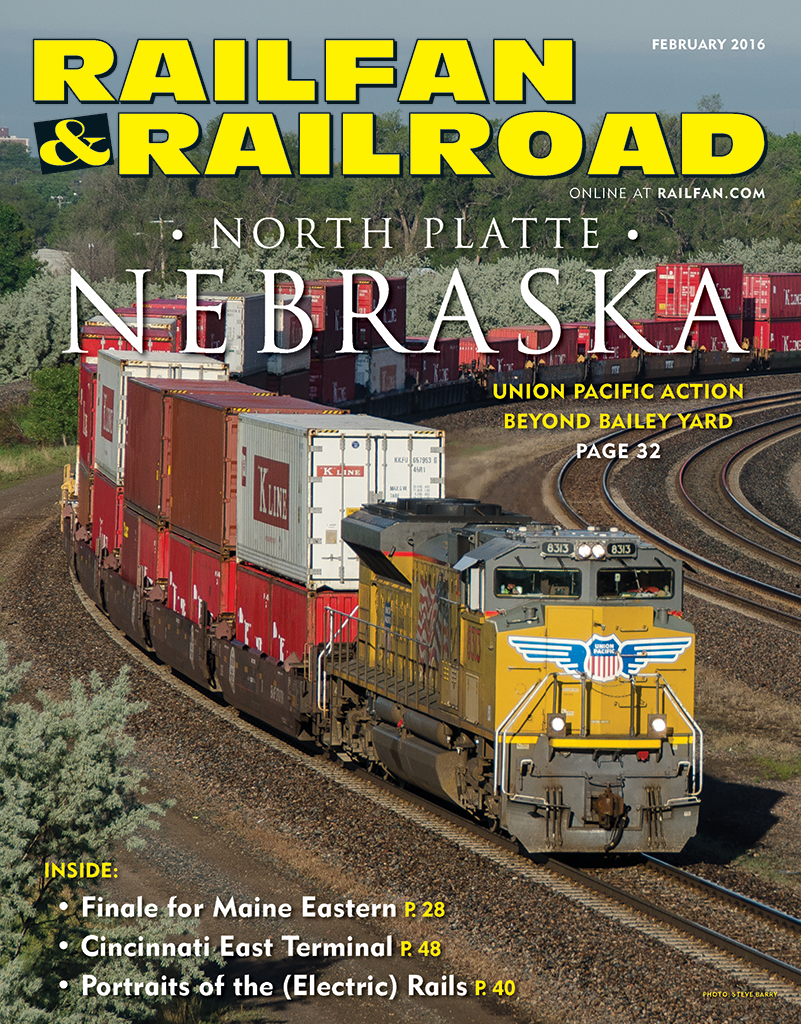 Railfan & Railroad February 2016
Features:
Maine Eastern Finale • by Joey Kelly — Morristown & Erie closes the books on eleven years of freight and passenger operations on the old Maine Central Rockland Branch.
North Platte • by Steve Barry — North Platte is home to Union Pacific's Bailey Yard, the world's largest freight yard, with more than 100 trains passing through daily.
Portraits of the Rails • by Jim Porterfield — Our annual survey of professional railroad artists incorporates the theme of electric and traction railroading.
Cincinnati East Terminal • by David Rohdenburg — The old Norfolk & Western "Peavine" comes alive thanks to a new shortline operator with an eye towards the future.
---