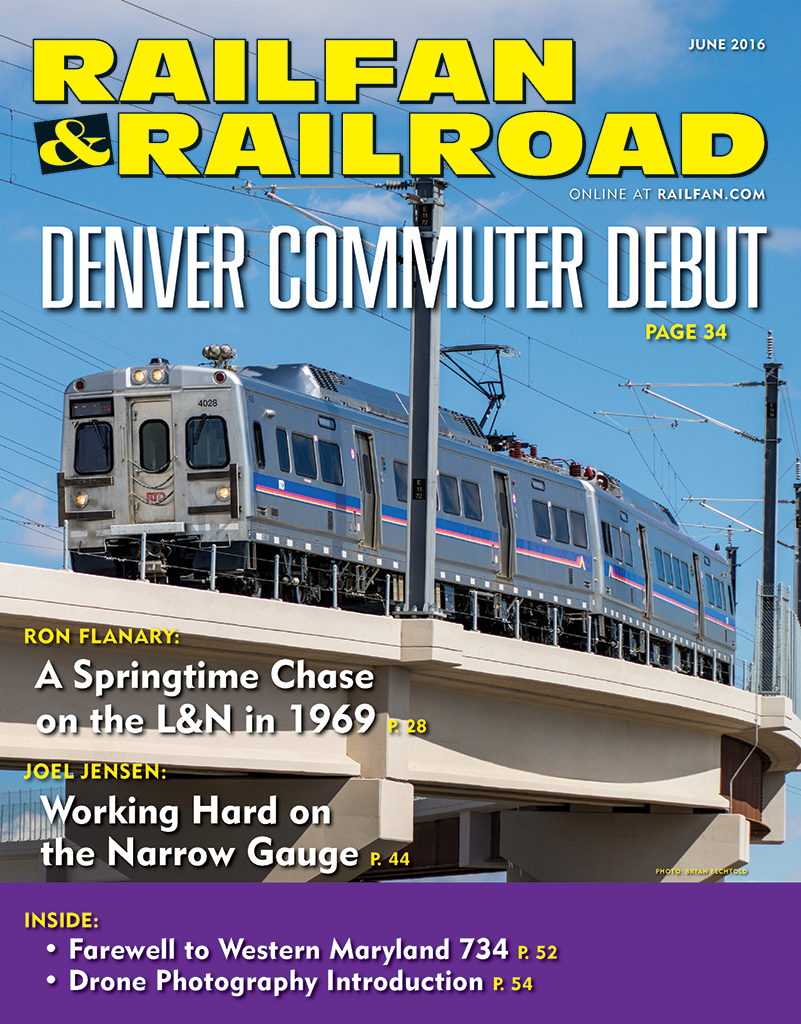 Railfan & Railroad June 2016
Features:
My Little Black Book • by Ron Flanary — Looking back on the events of May 13, 1969, through the pages of an old notebook and photos of Louisville & Nashville freight action.
Boomtown Transit • by Bryan Bechtold — As part of the new FasTracks program, Denver's Regional Transportation District is building out new rail transit systems to serve the Mile High City.
Hard Work • by Joel Jensen — If you don't think keeping a steam railroad running through the mountains is hard work, then you don't know the Durango & Silverton.
Farewell to 734 • by Steve Barry — Coming up for its federally-mandated rebuild, we look back at 20 years of Western Maryland Scenic Railroad's popular excursion locomotive.
---