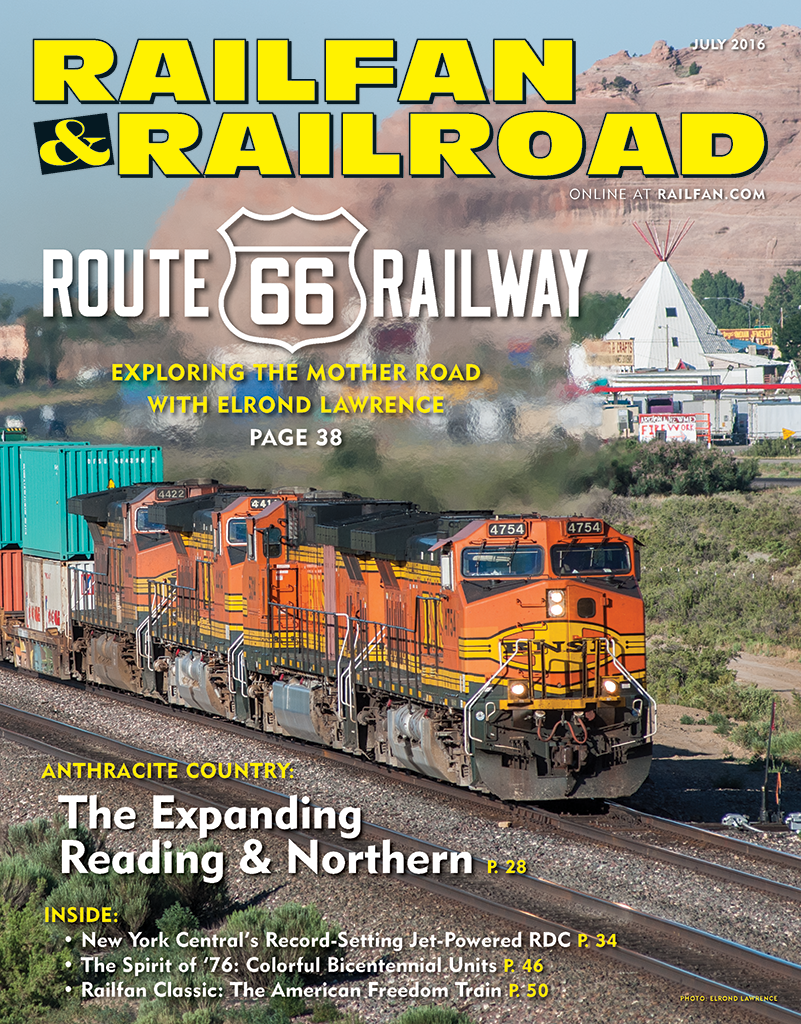 Railfan & Railroad July 2016
Features:
Reading & Northern • by Amanda Oakes — While anthracite coal helped build these tracks a century ago, it's today's steady growth in local freight that keeps this network of branchlines busy.
M-497: Built for Speed • by Otto M. Vondrak — Dismissed as a publicity stunt, the true story of how the New York Central set an American speed record on a straightaway in Ohio 50 years ago.
Route 66 Railway Revisited • by Elrond Lawrence — To explore the heritage of the modern American West, you need to follow the old Santa Fe from the shoulder of Route 66.
Red, White & Choo • by R&R staff — Celebrating the 40th anniversary of the American Bicentennial, we share colorful images from the collection of Trains & Railroads of The Past.
The American Freedom Train • by R&R staff — The 1975-76 coast-to-coast tour of the American Freedom Train inspired a 1977 photo contest sponsored by Ross Rowland.
---