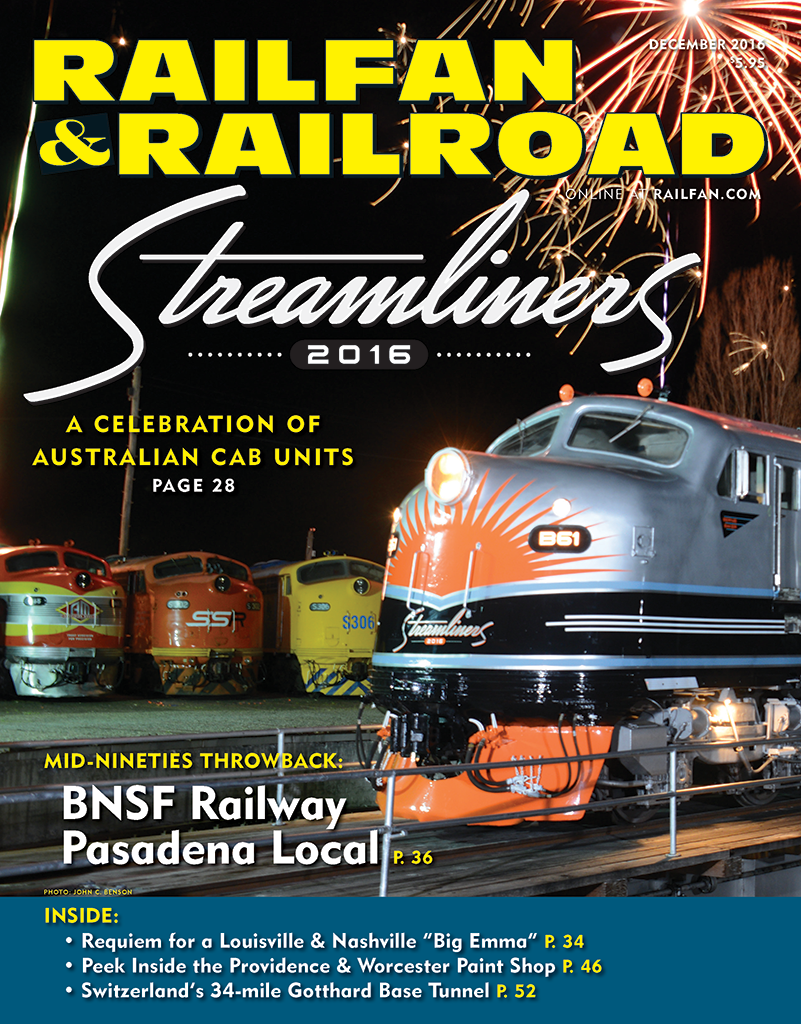 Railfan & Railroad December 2016
Features:
Streamliners 2016 • by John C. Benson — Thanks to the cooperation of many railway operators, 19 cab units gathered in Goulburn to celebrate 65 years of Australian streamliners.
Requiem for Big Emma • by Ron Flanary — Fifty-seven years after the last one was scrapped, a Chesapeake & Ohio Kanawah is briefly transformed into a Lousville & Nashville "Big Emma".
BNSF Pasadena Local • by Elrond Lawrence — Nine miles of former Santa Fe mainline between San Bernadino and Los Angeles remain a time capsule of 1990s railroading.
Wet Paint: The P&W Paint Shop • by Tom Nanos — A modern paint shop transforms Florida East Coast blue-and-gold into Providence & Worcester orange-and-brown.
Gotthard Base Tunnel • by Don Heimberger — After 17 years of construction, Switzerland's 34-mile Gotthard Base Tunnel is ready to conquer The Alps and connect the European rail system.
---