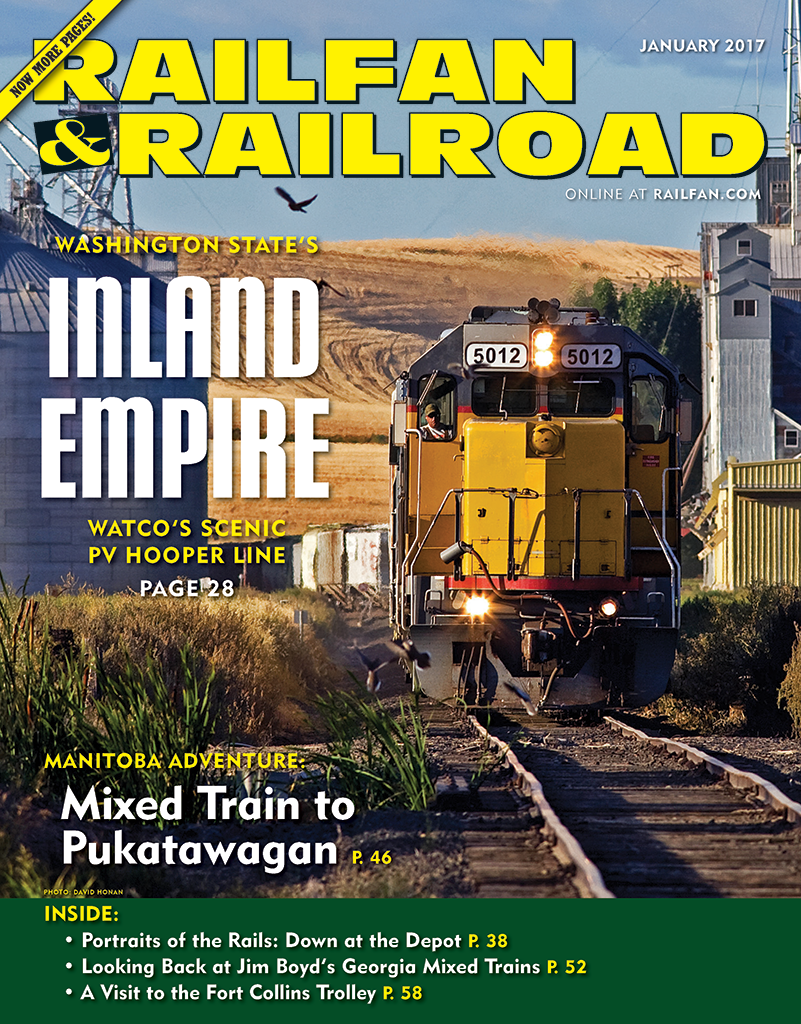 Railfan & Railroad January 2017
Features:
Inland Empire • by David Honan — These rural operations in Washington State's Palouse region feature vistas of agricultural bounty as the backdrop for branchline trains.
Down at the Depot • by James D. Porterfield — At one time almost every town in America had an active train station, providing the inspiration for 15 artists to create in various media.
Mixed Train to Pukatawagan • by Denis E. Connell — The last working mixed train in North America is operated by the Keewatin Central Railway to serve the remote populations of Manitoba.
The Georgia Mixeds • by Martin K. O'Toole — In the late 1960s and early 1960s, former editor Jim Boyd explored the quaint world of Georgia Railroad's rural mixed train operation.
Fort Collins Trolley • by Michael T. Burkhart — This summer weekend attraction features a restored orginal Birney car operating along the original right-of-way in Fort Collins, Colorado.
---