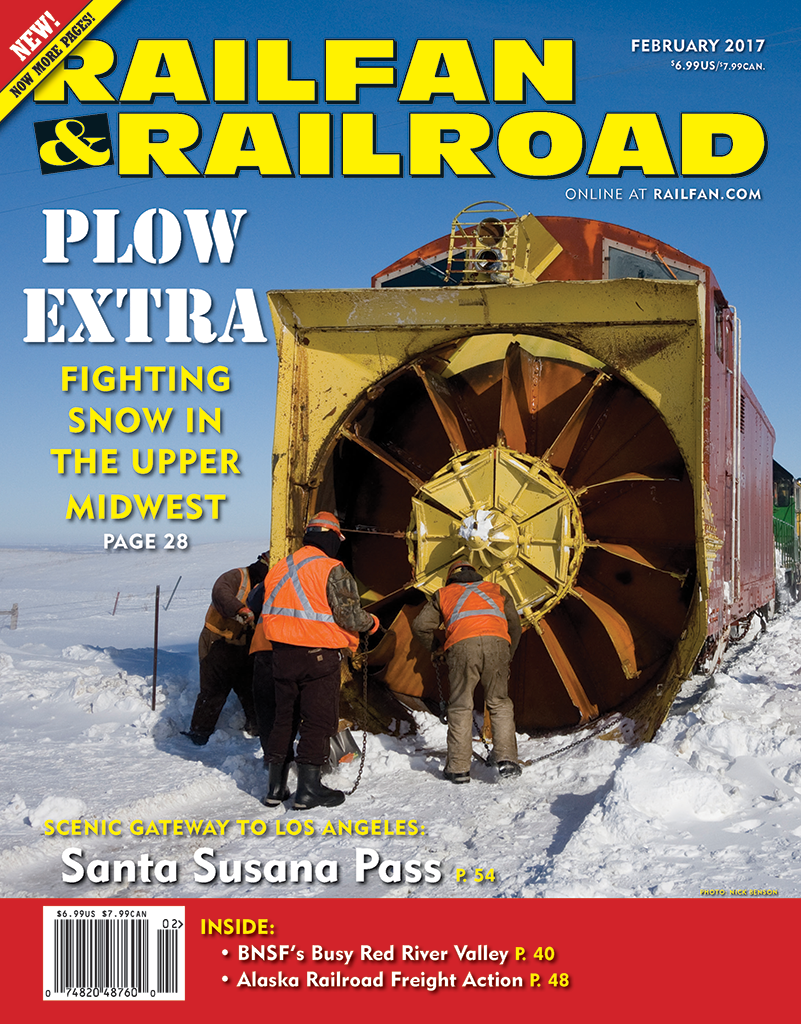 Railfan & Railroad February 2017
Features:
Plow Extra • by Nick Benson — Snow storms can close railroads and delay freights until specialized equipment ranging from wedge plows to rotaries are called in.
Red River Railroading • by Steve Schmollinger — This 24-mile stretch of former Santa Fe mainline on the border between Texas and Oklahoma is home to a variety of modern mixed traffic.
Northern Freight • by Frank Keller — The rugged scenery and challenging weather conditions provide dramatic backdrops for Alaska Railroad freight between Anchorage and Fairbanks.
Santa Susana Pass • by Matt C. Batryn-Rodriguez — This scenic California mountain pass is the gateway for freight and passenger trains headed to and from Los Angeles.
---