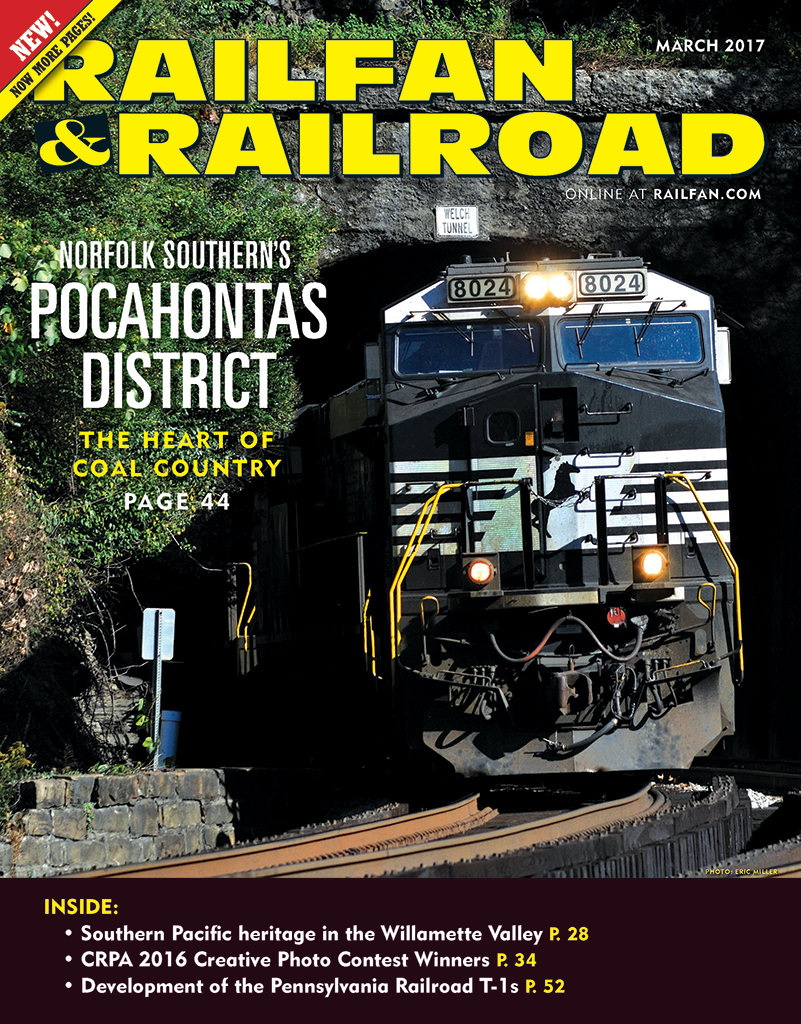 Railfan & Railroad March 2017
Features:
Willamette Valley Railroading • by Bruce Kelly — Oregon's Willamette Valley retains much of the legacy of the network of Southern Pacific lines that continue to serve this region.
2016 CRPA Photo Contest Winners — The theme of this year's contest was to create evocative images of railroading, and also included a new mobile device category.
Pokey Adventures • by Eric Miller — Intermodal traffic fills the void left by reduced coal on the former Norfolk & Western mainline winding its way through West Virginia.
Almost the Ultimate • by David Barnett — As America entered World War II, the Pennylvania Railroad bet the future of steam power on the development of its powerful 4-4-4-4 T-1 Duplex.
Run for Your Life • by Ron Flanary — As the Family Lines were folded into Seaboard System in preparation for the CSX merger, the Louisville & Nashville continued to fly the flag proudly.
---