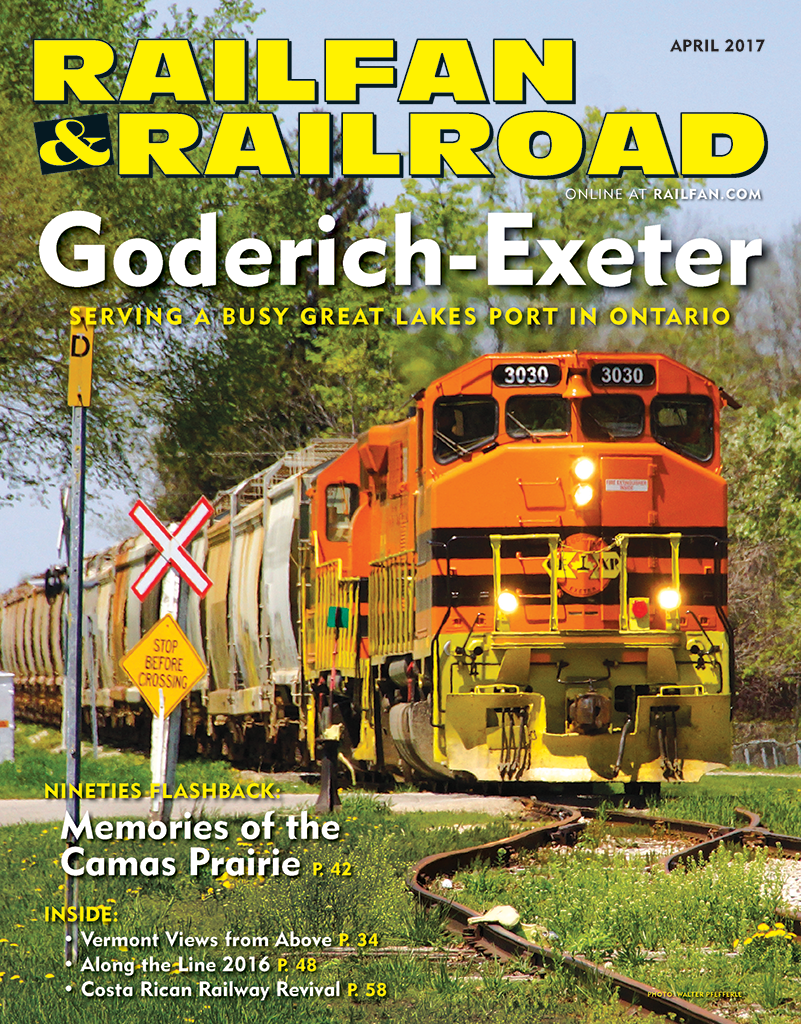 Railfan & Railroad April 2017
Features:
Goderich-Exeter's West End • by Walter Pfefferle — This interesting Ontario shortline features Genesee & Wyoming power hauling a variety of freight to an accessible Great Lakes port.
Above Vermont • by Daniel Spitzer, M.D. — The Green Mountain State is home to a wide variety of railroad action and traditional facilities, all the more fascinating when viewed from the air.
Camas Prairie Memories • by Ryan Reed — Featuring heavy freights on spindly trestles in scenic Idaho, time was running out for the scenic Camas Prairie Railroad in the 1990s.
Along the Line 2016 — Our annual presentation of colorful coast-to-coast trackside railroad action from the past year, shared by our readers.
Costa Rican Rails • by Michael T. Burkhart — This unique narrow gauge commuter operation has been resurrected with older hand-me-down equipment, but modernization is on the horizon.
---