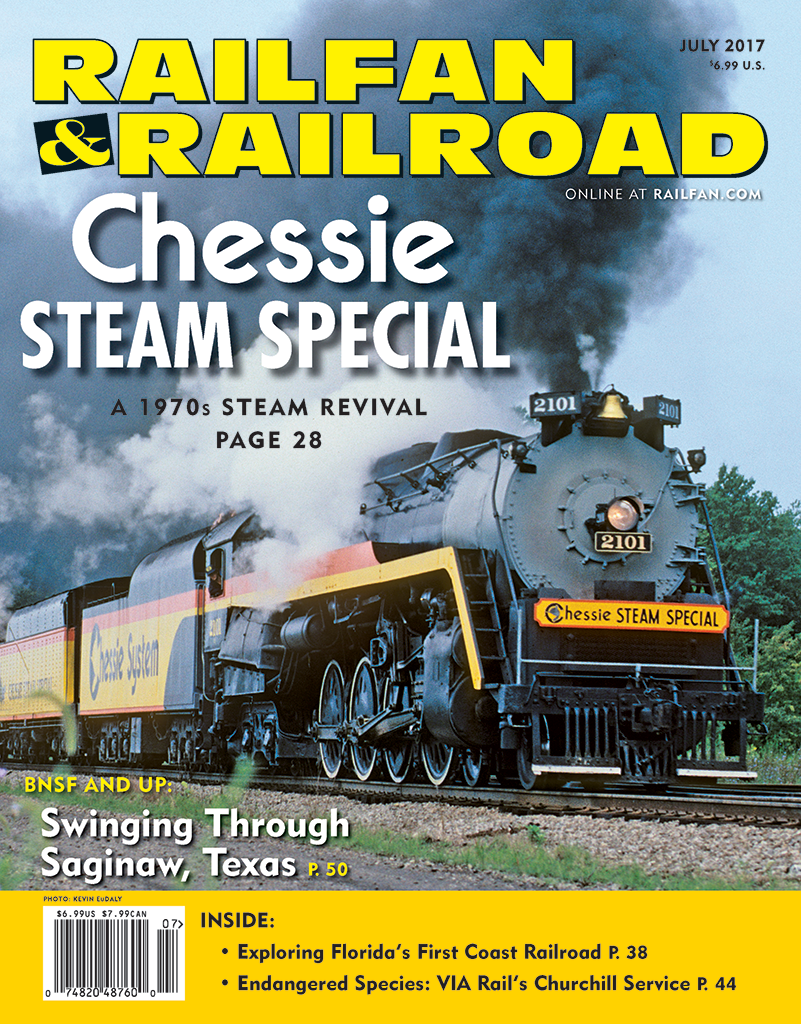 Railfan & Railroad July 2017
Features:
Chessie 2101 • by Kevin EuDaly — A simple idea to mark the 150th anniversary of the Baltimore & Ohio in 1977 grew into an full-fledged Eastern steam excursion program.
First Coast Railroad • by T.J.Mehan — Formed in 2005, this Genesee & Wyoming shortline operates some of Florida's oldest coastal rail routes near the Georgia border.
Endangered Species • by Denis Connell — Polar bears and beluga whales are not the only endangered species you'll encounter riding VIA's remote services to Churchill, Manitoba.
Swinging through Saginaw • by Steve Schmollinger — This busy Texas junction west of Fort Worth hosts BNSF Railway, Union Pacific, and occasional Kansas City Southern traffic.
---