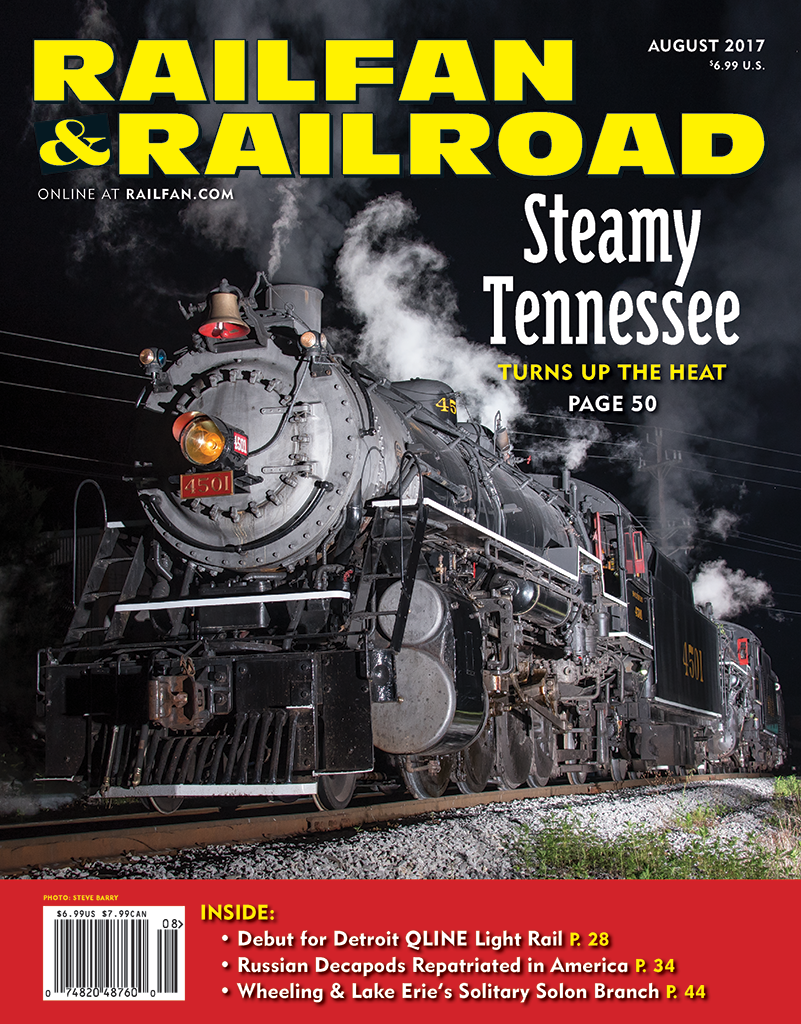 Railfan & Railroad August 2017
Features:
Detroit QLINE • by James Greene — Once down at its knees, downtown Detroit is enjoying a period of new growth and investment, including a new light rail transit line.
From Russian Orphan to American Citizen • by Jeff Terry — Originally built by the hundreds for export to Russia by Baldwin and Alco, only a handful of these unique steam locomotives survive today.
Wheeling Through Solon • by Jerry W. Jordak — Wheeling & Lake Erie's solitary Solon Branch provides plenty of branchline freight action just a stone's throw away from Cleveland.
Steamy Tennessee • by Steve Barry — A double-header, a photo freight, and a narrow gauge Mikado are all part of the active steam scene in the Volunteer State.
The Journey • by Nicholas D'Amato — Illustrating a timeless scene, sometimes the anticipation of the journey is the most exciting part of the trip.
---