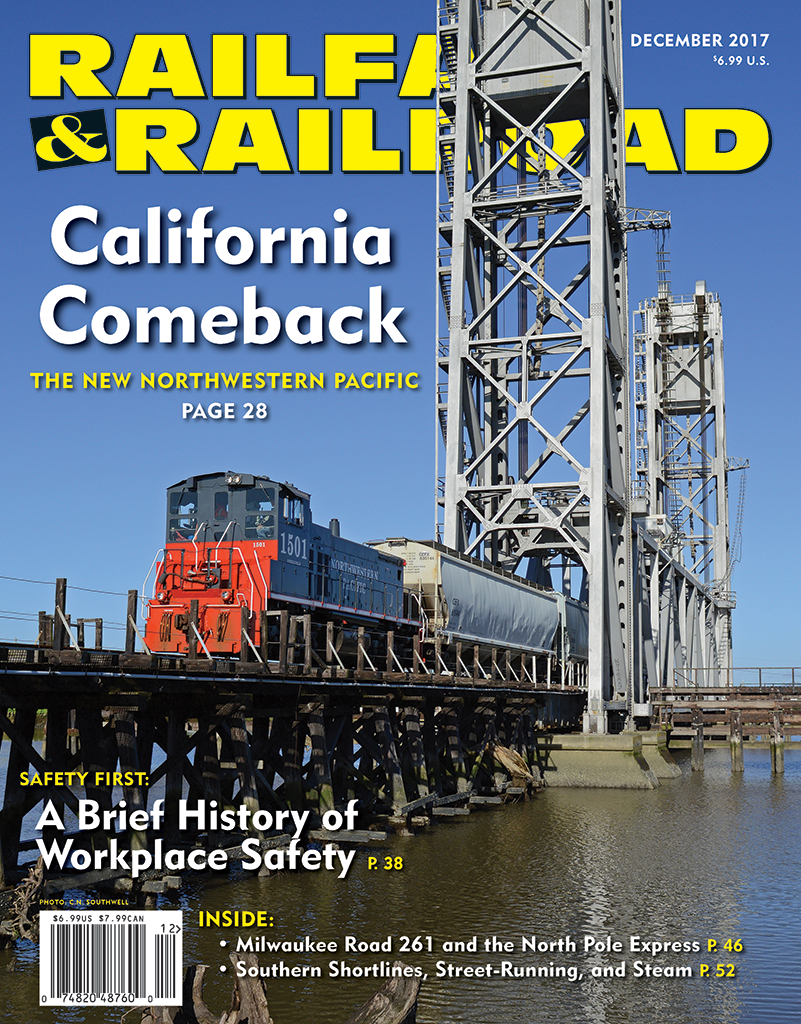 Railfan & Railroad December 2017
Features:
Remnants of the Redwood Empire • by C.N. Southwell — While dormant for many years, the "new" Northwestern Pacific operation not only moves freight, but is also host to a new commuter rail service.
Safety First • by Steve Schmollinger — In a world of dangerous and unforgiving machinery, railroads' attitudes toward workplace safety have steadily improved…but is it enough?
Piedmont's Last Run • by Otto M. Vondrak — Jim Boyd made a trip to Washington, D.C., in November 1976 to witness one of the last runs of Southern Railway's Piedmont.
Steam, Snow, and Santa • by Jeff Terry — Milwaukee Road 261, St. Paul Union Depot, and BNSF Railway team up to bring the North Pole Express to thousands of happy visitors.
Southern Tour • by Frank Keller — Three friends take a whirlwind tour that includes interesting shortlines, rare street-running, and streamlined steam trains throughout the South.
---