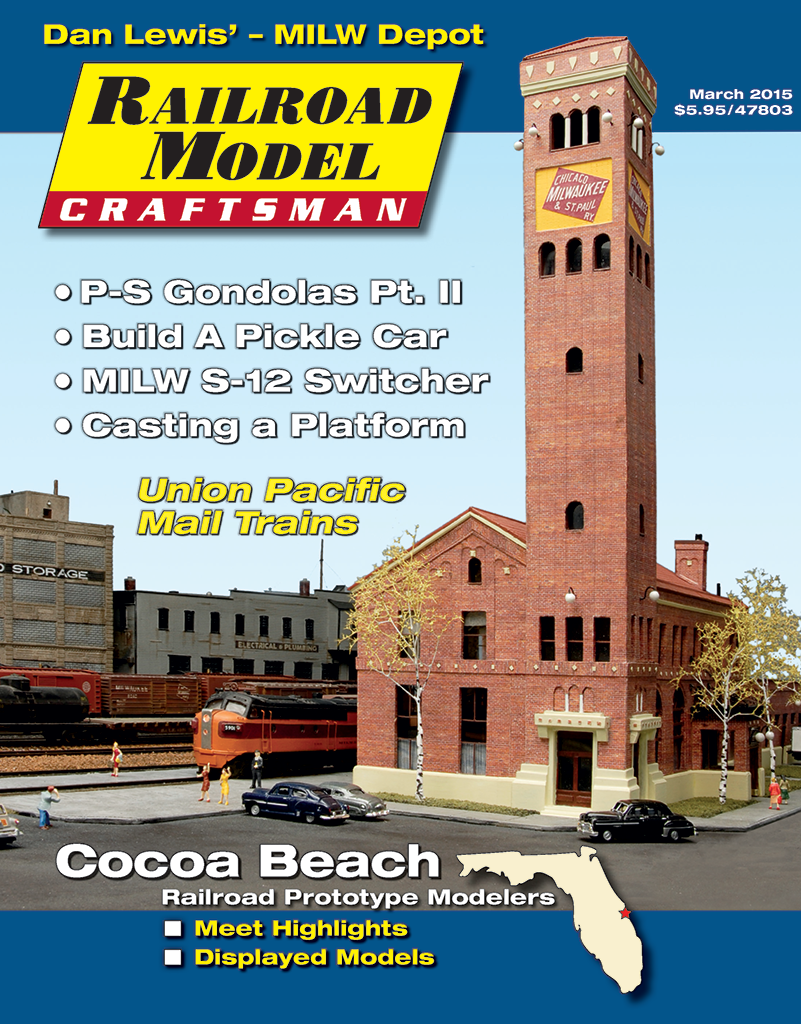 Railroad Model Craftsman March 2015
Features:
Great Falls Station • by Dan Lewis, MMR — Scratchbuilding a historic depot in N scale.
UP Fast Mail • by Mike Brock — Finding and modifying cars to represent a Union Pacific mail train.
P-S Coal Hoppers II • by James Kinkaid — A continued look at Pullman-Standard's 4,000 cuft coal gondolas.
Switcher Upgrade • by Clark Propst — Upgrading a Bowser Baldwin S-12 switcher to represent the MILW.
Casting a Platform • by Stephen M. Priest — Creating odd-shaped, unique loading docks.
---
Departments:
Editor's Notebook • by Stephen Priest
Postmarks
Receiving Yard
Rail Books • Book news and reviews
RMC Timetable • Scheduled events and notices
RMC Perspective
Look Both Ways • by Mike Schafer & Bill Navigato
Test Track • by Tony Cook — Product reviews
Scratchbuilder's Corner • by Bob Walker
RMC/Dremel Kitbashing Award • by Jim Molloy
Classified Ads • Commercial listings
Dealer Directory • Recommended hobby dealers
Advertising Index
---