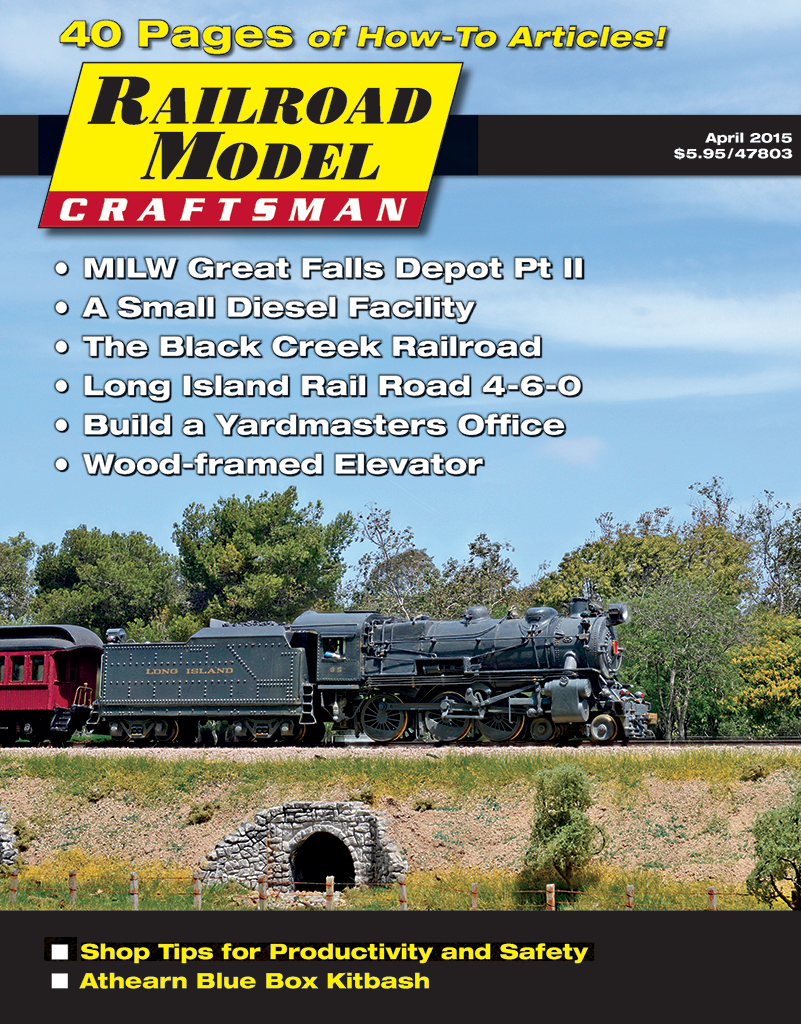 Railroad Model Craftsman April 2015
Features:
Great Falls Station • by Dan Lewis, MMR — Scratchbuilding a historic depot in N scale, Part II.
Yardmaster Office • by Tom Troughton, MMR — Scratchbuilding a small wood structure for your layout.
Black Creek Railroad • by Jim Vail — A close look at operations on a narrow gauge layout.
Kitbashing Hoppers • by Larry Cannon, MMR — A fun Athearn blue box kit conversion perfect for that first kitbash project.
Diesel Servicing • by George Dutka — Adding a diesel servicing facility to an existing layout.
Long Island 4-6-0 • by Gary Butts — Recreating a Long Island Rail Road G5S in HO scale from a roundhouse kit.
---
Departments:
Editor's Notebook • by Stephen Priest
Receiving Yard
Rail Books • Book news and reviews
RMC Timetable • Scheduled events and notices
RMC Perspective
Look Both Ways • by Mike Schafer & Bill Navigato
Test Track • by Tony Cook — Product reviews
Scratchbuilder's Corner • by Bob Walker
RMC/Dremel Kitbashing Award • by Rick McClelland
Classified Ads • Commercial listings
Dealer Directory • Recommended hobby dealers
Advertising Index
---